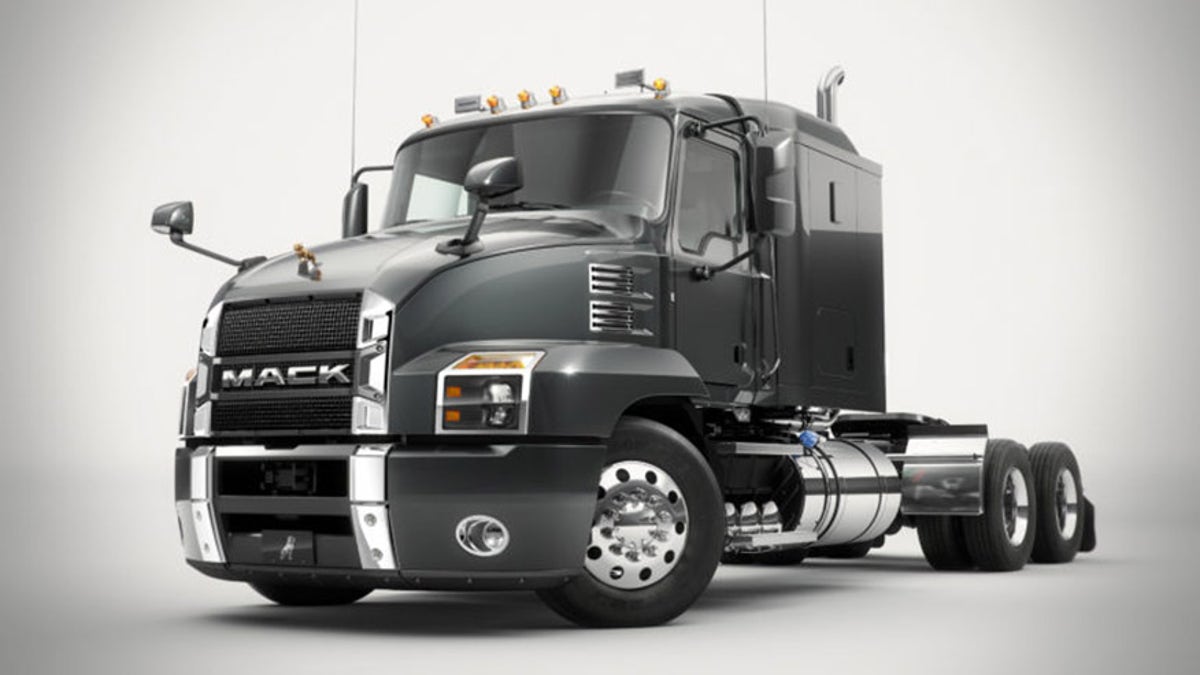 While companies like Tesla are looking to disrupt the trucking industry with battery-powered tractor-trailers, Mack Trucks has unveiled a next-generation conventional semi with a new look and the latest driver tech.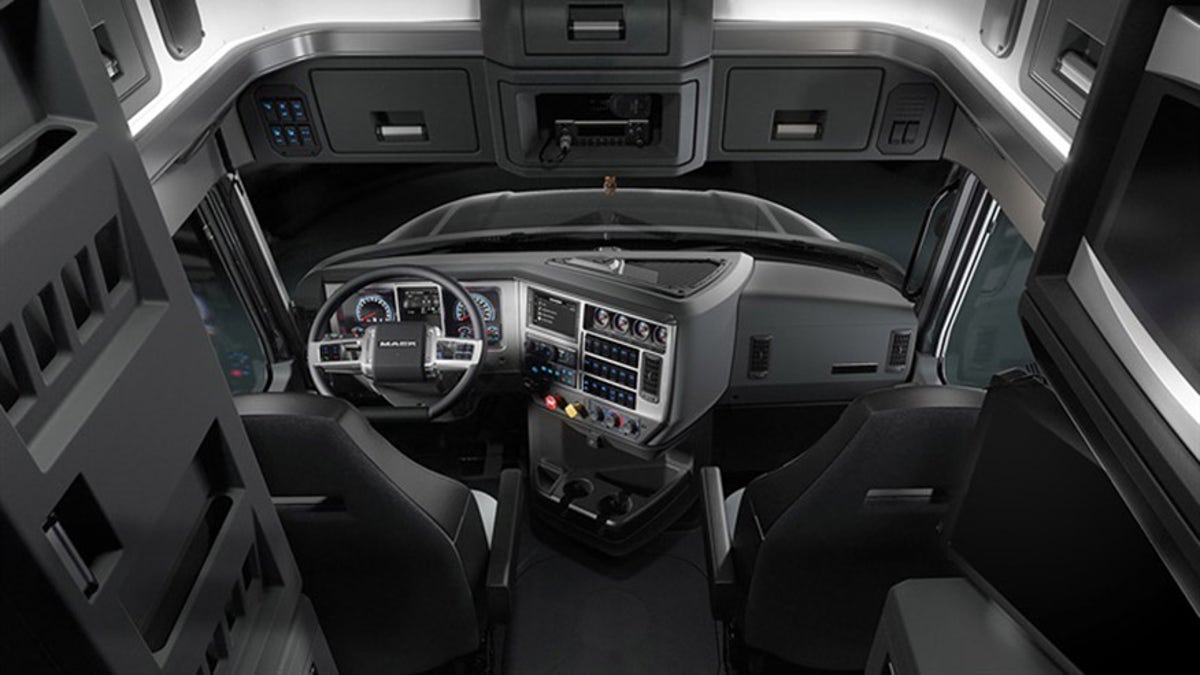 The Anthem is the Volvo-owned truckmaker's new flagship model, and features a sleek body that incorporates a bold grille and still has a place for the company's signature bulldog mascot hood ornament. Mack says the aerodynamic improvements are good for a three percent fuel saving.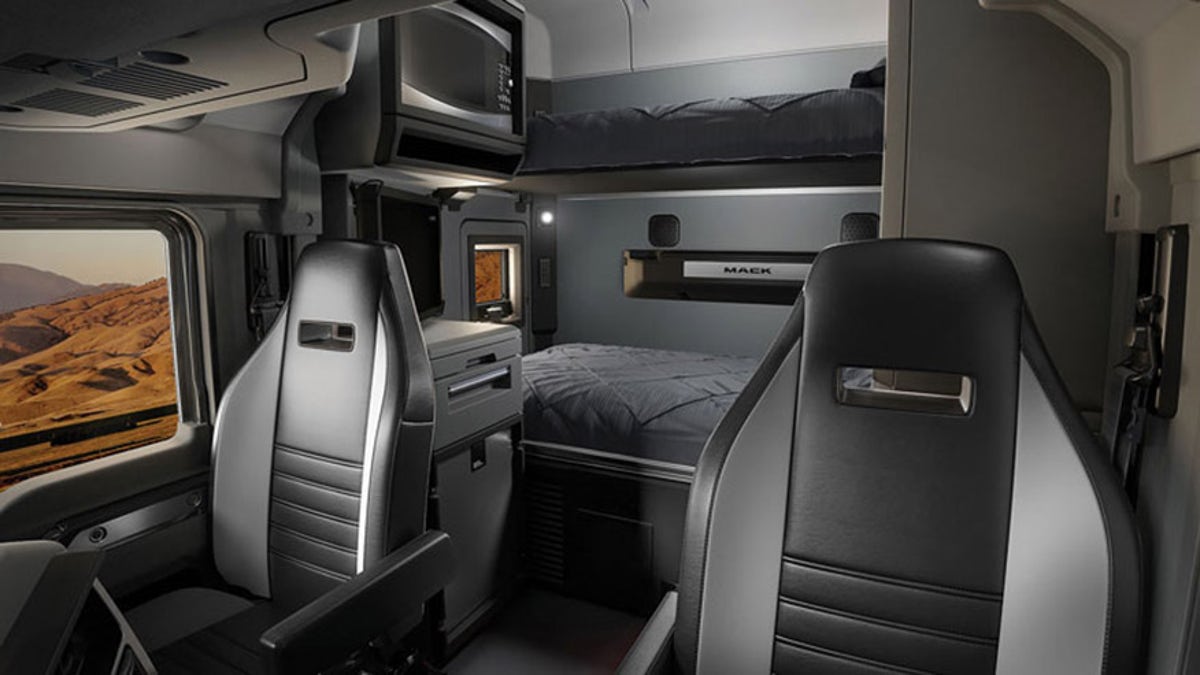 Offered as a day cab, 48-inch sleeper and 70-inch sleeper, the Class 8 truck is roomier than the model it replaces and will be available with a choice of two powertrains. Both will come with 12-speed automated manual transmissions, plus radar and camera-based collision mitigation and lane-departure warning systems. It will also be fitted with both adaptive cruise control and predictive cruise control, which can memorize a route and make adjustments for hills that can reduce fuel consumption by a further one percent.
Operators get a racy flat-bottom steering wheel for easier access, Bluetooth, a 7-inch touchscreen infotainment system, Apple CarPlay and the Mack Connect suite of connected maintentance and fuel and fleet management systems.
The order book for the Anthem is open with the trucks set to hit the highway in 2018.