Luke Bryan designed a Chevy Silverado for huntin' and fishin'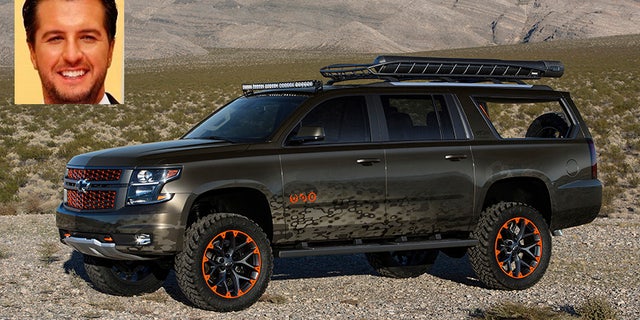 NEWYou can now listen to Fox News articles!
There have been plenty of songs written about trucks, but a truck named after a song? That's a new one.
Country superstar Luke Bryan has teamed up with Chevrolet to design a custom Silverado inspired by his "Huntin', Fishin' and Lovin' Every Day" motto.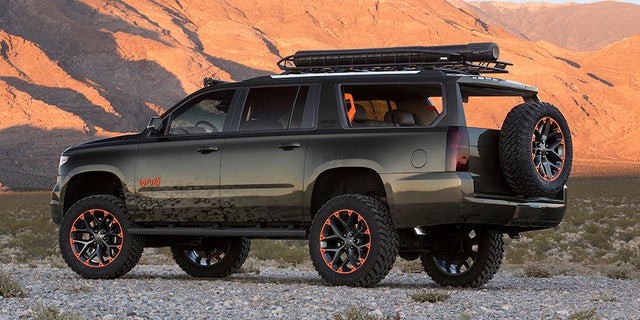 The full-size SUV was built for the Specialty Equipment Market Association show in Las Vegas with input from Bryan as a showcase for the Chevrolet Accessories division, and is equipped with plenty of products from the catalog along with custom parts.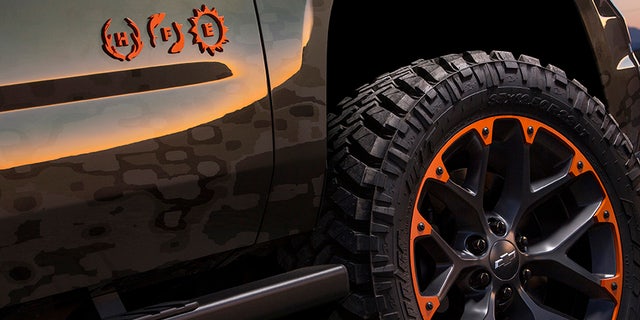 The truck is painted a unique Hunter Bronze color with camouflage accents that's offset by safety orange trim pieces, including Hunting, Fishing and Everyday logos on the doors featuring antlers, fish and a sun. (Apparently, lovin' isn't actually encouraged in the truck.)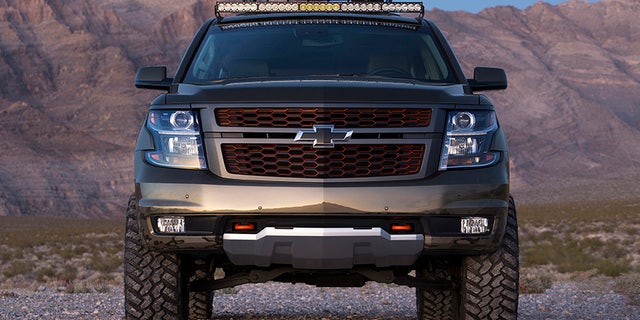 On the functional off-roading front, the Silverado features a lifted suspension, 35-inch tires on 22-inch wheels, a larger front skid plate and a set of front tow hooks in case it still gets stuck. If it does, a cold air intake for the 5.3-liter V8 adds some oomph to get loose, while Brembo front brakes will help get it stopped before you dive into the next mud pit.
The long list of accessories includes a Thule basket roof rack with fishing rod holder, Baja Designs light bar and tubular side steps.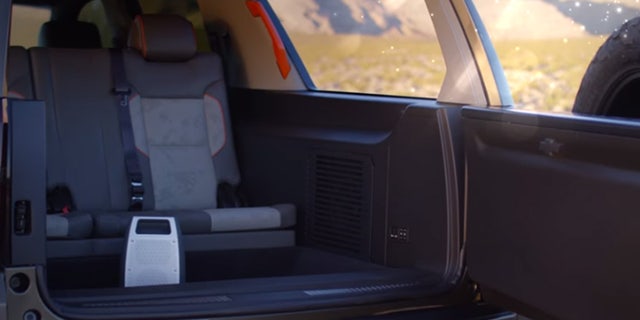 Chevrolet also modified the truck by removing the rear windows, converting the tailgate from a hatch to a swing-out door and adding a rear-facing third row concept bench listed as a concept, so it could go on sale someday.
The truck as a whole won't, it'll be used as a promotional vehicle, but a determined Luke Bryan fan could build a pretty close copy (or would it be a cover?) to ride in.