Lincoln Navigator Concept charts new course for luxury SUV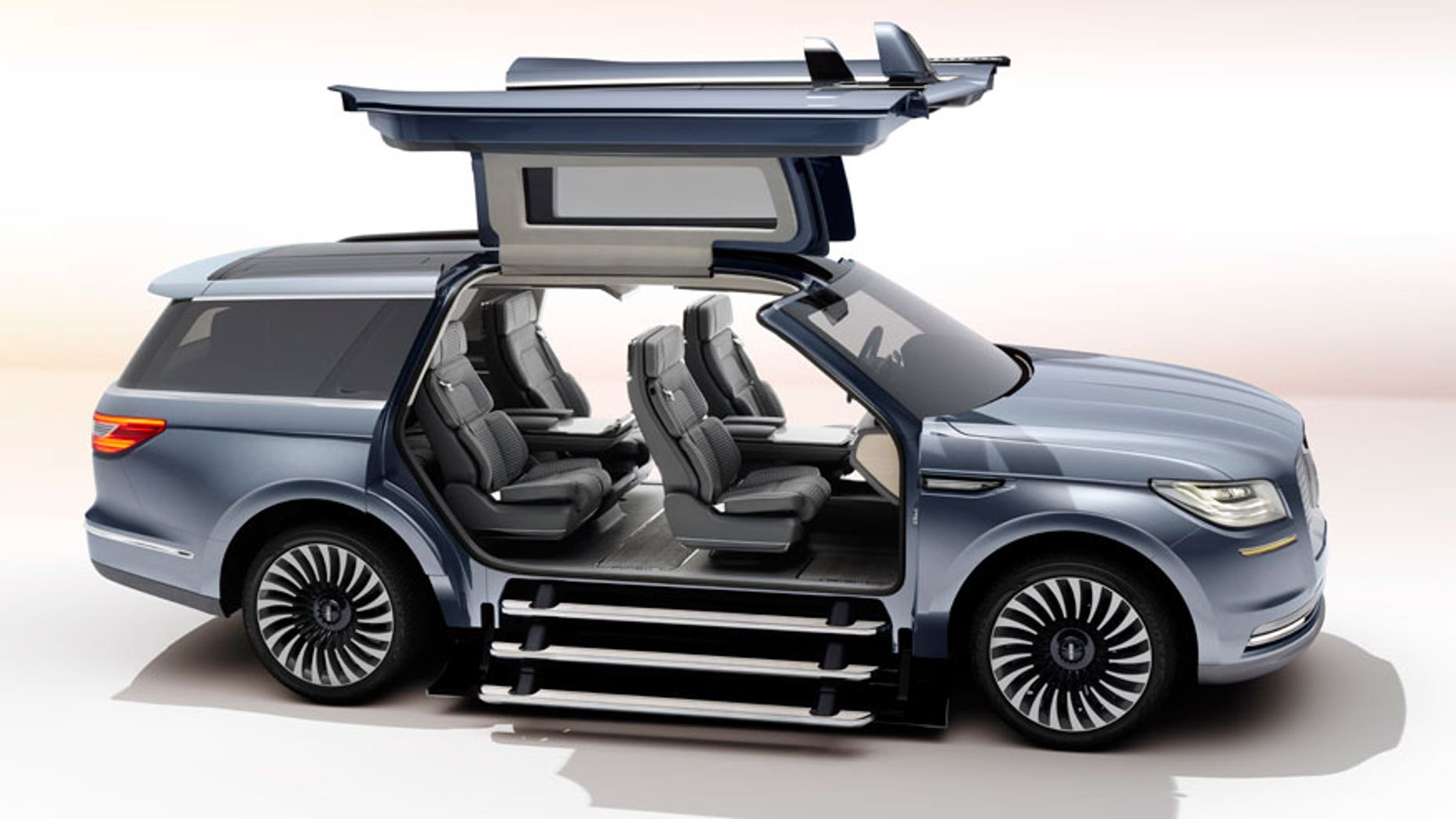 Lincoln would like you to step aboard new SUV. Literally.
The Lincoln Navigator Concept unveiled at the 2016 New York Auto Show has the attention-getting combination of giant gullwing doors and a three-step staircase to help you enter the high-riding truck.
Fantastic flourishes aside, Lincoln says the concept is otherwise a good indicator of what the next-generation Navigator will look like when it goes on sale in a year or so with conventional portals.
The three-row SUV features the new face of Lincoln, shared with the latest MKZ and Continental sedan, which includes a rounded rectangular grille. From there, Lincoln says the Navigator's design is, fittingly, inspired by the world of luxury boating. This includes its swept-back style, sea-colored paint, and teak and white interior trim.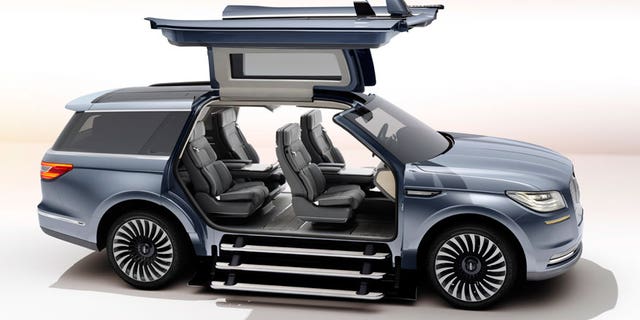 The cabin is outfitted for six-passengers, each getting a 30-way adjustable seat. A flow-through console splits all three rows, while all four rear seating positions get Wi-Fi-equipped touchscreen entertainment systems. Behind them in the cargo hold is a shipshape "gear and wardrobe management system."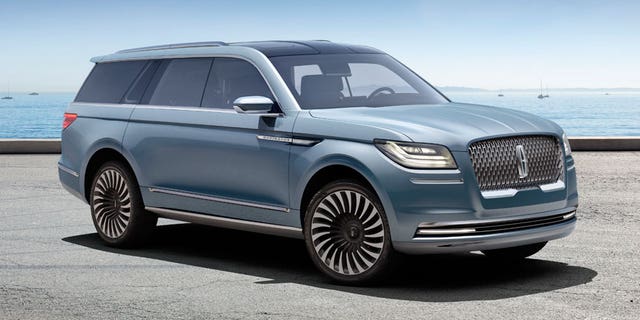 Lincoln hasn't detailed all of the mechanical specifications for the Navigator, but it appears to be a truck-based SUV like the current one. Whether or not it uses aluminum bodywork like the Ford F-150 pickup is yet to be revealed.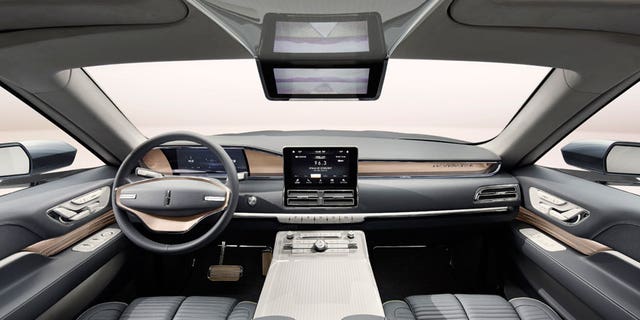 What has been is its 3.5-liter turbocharged V6 engine with over 400 horsepower and adjustable suspension system. Safety technology includes collision avoidance technology, lane-keeping and parking assist systems, and a 360-degree camera to help you, well, navigate through tight spots.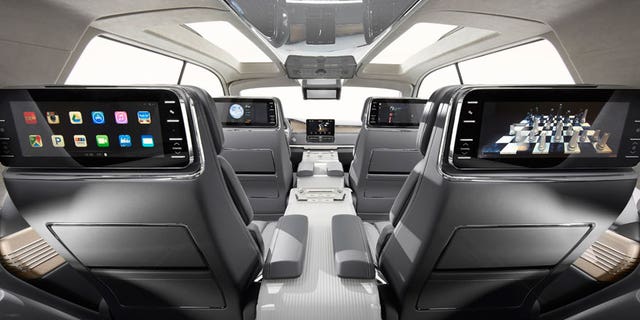 Introduced in 1997, the Navigator was the first large luxury SUV, but was soon eclipsed by the Cadillac Escalade, which outsold it by more than 3 to 1 in 2015.
Although those doors won't make production, much of the rest of what you see on the Navigator Concept will. Keep an eye out for the new land yacht cruising in from the horizon, likely at Next January's Detroit Auto Show.