Lawsuit reveals Michael Schumacher cannot walk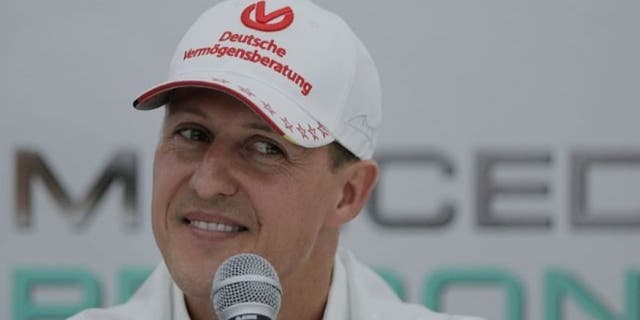 The extent of Michael Schumacher's injuries have been revealed, as his family sue a magazine over its claims he could walk again.
The Schumacher family's lawyer Felix Damm presented documents to a German court, and explained the former Formula 1 champion's injuries he suffered in a skiing accident.
Schumacher's family is taking German magazine Bunte to court over a cover story that claimed he could walk again.
The Mirror reports that his family have strongly denied the claims, and Damm told the court: "He cannot walk".
He also said Schumacher is unable to stand even with the assistance of therapists,The Mirror also reports.
In the lawsuit against the magazine, the family are reportedly also arguing for the right to Schumacher's privacy.
He suffered a head injury while skiing in the French Alps in 2013.
He was first flown to Grenoble Hospital where doctors performed two operations and then placed him into a medically induced coma for six months.
Schumacher is still being cared for at his family home in Lake Geneva by fulltime staff.
Earlier this year, his manager Sabine Kehm said she hoped that Schumacher would "one day be back with us".
In December last year, she was forced to deny the magazine's reports.
"Unfortunately, we are forced by a recent press report to clarify that the assertion that Michael could move again is not true," she said at the time.
Bunte's report is said to have quoted an unnamed friend of Schumacher's who claimed: "Michael is very thin. But he can once again walk a little with the help of his therapists. He manages to make a couple of steps. And he can also raise an arm."
Kehm also said the report was "irresponsible".
Schumacher was on holiday with his wife Corinna and his two children when he hit his head at the Mirabel ski resort on December 29, 2013.
A verdict in the case is expected after October.