Late rock legend J. Geils' collection of cars and bikes to be auctioned at Pebble Beach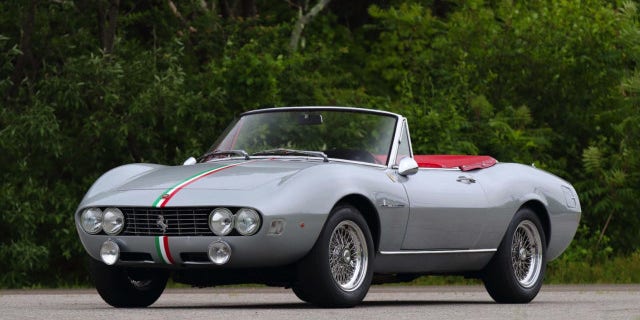 J. Geils may be best known for some of his band's iconic rock hits of the 1980s, but he was also absolutely an automotive and motorcycle enthusiast with exquisite taste. Specifically, he had quite a penchant for high-end Italian cars and motorcycles.
The J. Geils Band guitarist passed away in his home earlier this year, but now his collection of precious Italian cars and bikes will be auctioned off at Pebble Beach at Mecum's Daytime Auction. In total, eight vehicles from Geils' collection will cross the block and collectors may be enthused to hear they will each be sold without a reserve.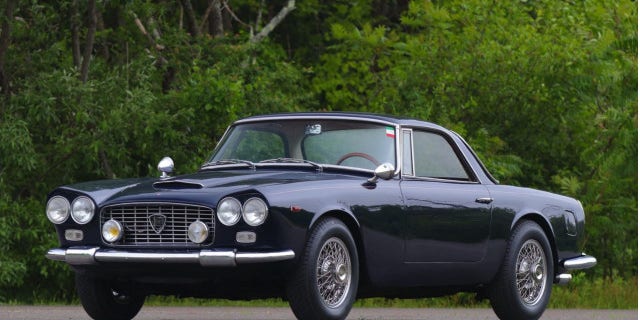 Mecum will see off Geils' 1961 Ferrari 250 GTE 2+2, which boasts the original 3.0-liter V-12 engine with 5-speed transmission, a 1967 Lancia Flamina 2.8 3C, and a 1967 Fiat Dino Spyder. Both the Lancia and Fiat Dino also remain in extraordinary condition. Those looking to go home with a two-wheeled purchase will have the chance to bid on Geils' 1983 Benelli 900 SEI, a 1976 MV Agusta 125 SS, and a 1970 Ducati 350 Desmo. Additionally, five of Geils' personal racing suits will be auctioned off as well.
The auction will also include a handful of other rarities not associated with the rock star, such as 2010 Koenigsegg CCXR Trevita and a 1958 Lister-Jaguar "Knobbly." A corral of Ferrari LaFerraris and even Bugatti Veyrons will also cross the block.
The auction begins today, August 16, 2017, and will run through Saturday, August 19, 2017. For more Pebble Beach coverage, visit Motor Authority's dedicated hub.