Daytona 500 'Lap 11' tribute planned for late JD Gibbs, racing exec and son of former NFL coach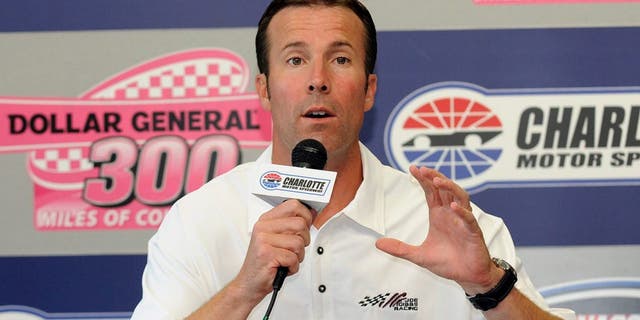 A lap in honor of the late NASCAR auto racing executive J.D. Gibbs will be driven during Florida's Daytona 500 on Sunday.
Eleven was Gibbs' favorite number, Ed Laukes, group vice president of marketing for Toyota Motor North America, told the Daytona Beach News-Journal on Friday.
Gibbs, 49, died Jan. 11 after battling a degenerative neurological disease for four years, the report said.
FEMALE DRIVERS HIT DAYTONA WITH EYES ON THE NASCAR CUP SERIES
Gibbs was the son of Joe Gibbs, a former Super Bowl-winning head coach of the Washington Redskins, who told the paper that his family has been touched by the "story after story" about his son in recent weeks.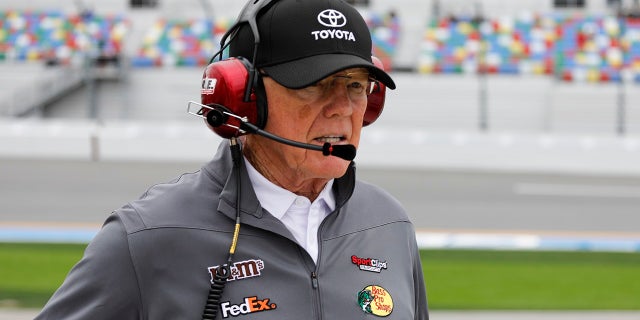 J.D. was a co-founder of Joe Gibbs Racing (JGR) and hired Denny Hamlin, a driver for Gibbs in the No. 11 Toyota.
Hamlin told the News-Journal that he would be dedicating his racing season to J.D. and hopes to win Sunday's 500 for him.
Hamlin's charity is also donating $111 to the J.D. Gibbs Legacy Fund for each lap he leads, ESPN reported.
7-YEAR-OLD DENNY HAMLIN'S NOTE ON SOMEDAY WINNING THE DAYTONA 500
"It'll be super important," Hamlin told the sports outlet. "Obviously, everyone knows how important he was for me and my career and everything he did for us. Certainly having success on track will be crucial for that. Now that I pledged $111 for every lap we lead, it's going to be important for me to get up front and be up front often."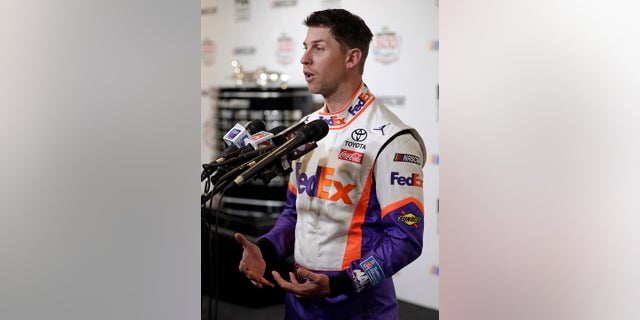 Joe told the paper that it would "mean the world" if his any of his cars makes it into Victory Lane on Sunday.
"I think just in a way to highlight J.D.'s life and the fact that J.D. really is living on with so many things," he said.
The younger Gibbs played defensive back and quarterback at William & Mary from 1987-90 while his father coached the Redskins, a team he led to three Super Bowl titles. The son transitioned into NASCAR and the family business when the elder Gibbs launched his NASCAR team in 1992.
Gibbs eventually became co-chairman of JGR, after starting as a part-time driver and over-the-wall crew member. He made 13 NASCAR national series starts between 1998 and 2002. He stepped away from JGR in 2015 when it was announced he was suffering from "conditions related to brain function." He was president of JGR at the time.
CLICK HERE TO GET THE FOX NEWS APP
Gibbs is survived by his wife Melissa and four sons.
"J.D. lives on," Joe said. "He lives on in us. Those four boys. His family and all those that he's touched."
Sunday's race will be the 61st Daytona 500. FOX Sports coverage of the event is scheduled to begin at 2:30 p.m. ET.
The Associated Press contributed to this report.