Lamborghini owner decks out car in Donald Trump wrap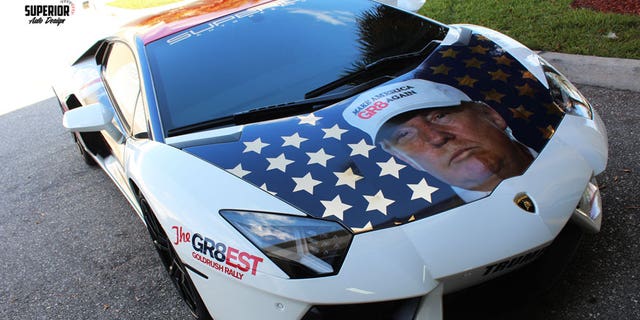 There are several rallies going on this year, and we're not just talking about the Presidential ones.
There's also an auto race called the 2016 goldRush Rally - essentially the United States' response to the Gumball 3000.
One of the entrants has decked their car - a 691-horsewpoer Lamborghini Aventador - out in a Donald Trump wrap, in support of the polarizing Presidential hopeful. The car has been dubbed the Trumpventador.
The car was wrapped by SuperiorAutoDesign, and features Trump's face, slogans, and the Stars and Stripes. The eighth running of the goldRush Rally begins on Friday in Boston and ends in LA on the 21st.
More auto news from Fox Sports