Lamborghini impounded after two 100 mph tickets in Eastern Washington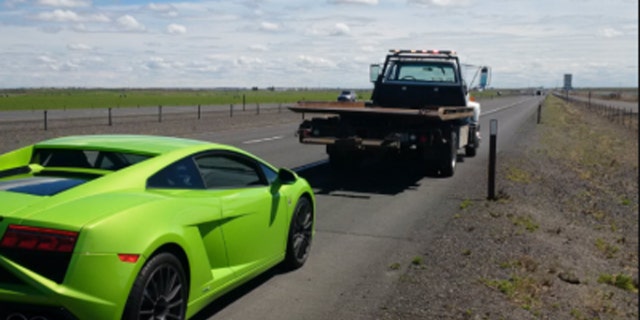 GRANT COUNTY, Wash – It's hard to drive 100 mph when you don't have a car.
The Washington State Patrol impounded a Lamborghini after troopers pulled it over twice in a short period of time Wednesday morning for driving in the neighborhood of 100 mph.
Trooper Brian Moore said the green Lamborghini was pulled over once in Kittitas County, then again in Grant County.
The driver was going 99 mph and 102 mph, Moore said.
The car was impounded for reckless driving. Moore said the second trooper who pulled the car over observed driving in addition to the speeding that justified the reckless driving citation.
----------
LAMBORGHINI HURACAN TEST DRIVE: