Lamborghini donates Huracan supercar to Pope Francis for charity auction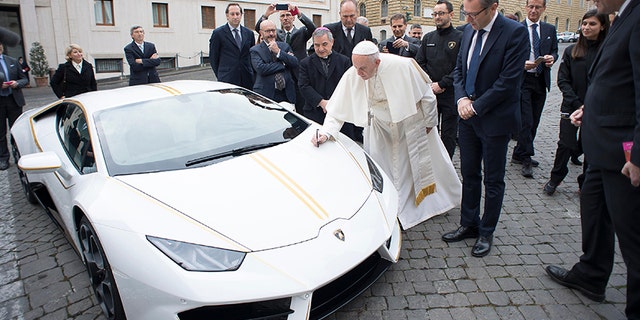 The Pope is about to make some fast money.
Lamborghini has donated one of its supercars to The Holy See that will be auctioned off by RM Sotheby's on 12 May 2018, with all of the proceeds earmarked for charitable organizations supported by the Catholic church.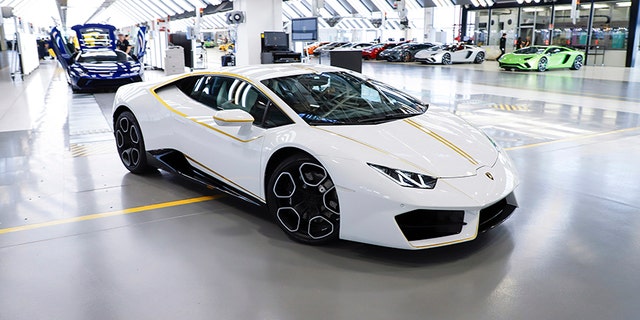 The rear-wheel-drive Huracan coupe is painted in the yellow and white colors of Vatican City's flag and the Pontiff signed his name 'Francesco' on the hood after it was presented outside of his residence at the Saint Martha Guesthouse on Wednesday.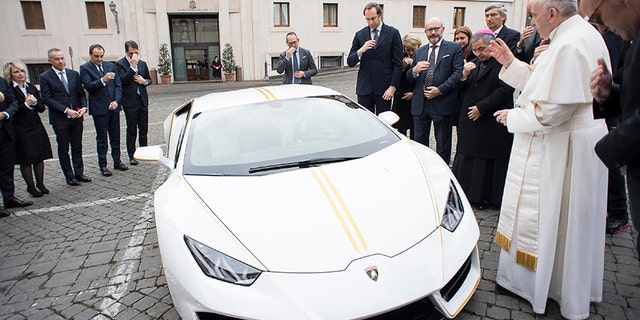 And, no, he did not take it for a spin. But he did bless it.
Prices for the 573 hp Lamborghini start around $200,000, but if history is any guide the winning bid should be much higher than that.
A slightly more humble $21,000 Fiat 500L that Pope Francis was driven around in during his visit to the United States in 2015 was later sold at a charity auction for $82,000.