Lady Gaga drove a Lamborghini to the Super Bowl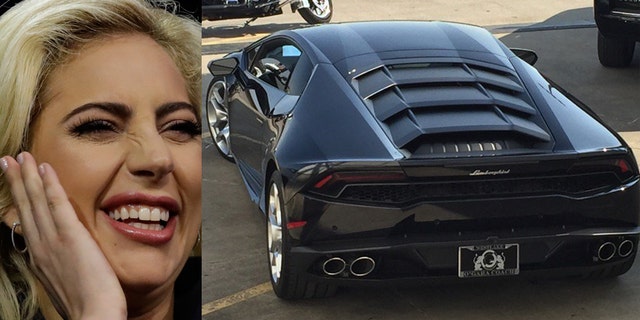 What does a superstar drive to the Super Bowl? A supercar, of course.
Halftime show headliner Lady Gaga touched down in Houston for her pre-game press conference on Thursday behind the wheel of sweet black Lamborghini Huracan.
Fox News Channel's Rick Leventhal spotted the $250,000 Italian exotic parked outside the event, where it was being guarded by a couple of Harris County Sherriff's office motorcycles, as if the scene wasn't already cool enough.
It's not clear if the car is owned by Lady Gaga, but the license plate frame is from a car dealership in Westlake Village, Calif., not far from her lavish 10,000 square-foot villa in Malibu.
The 30-year-old singer only just received her unrestricted driver's last year, but has been seen driving a wide variety of rides ranging from an Audi R8 to an El Camino restomod.
----------
Lamborghini Huracan Test Drive: