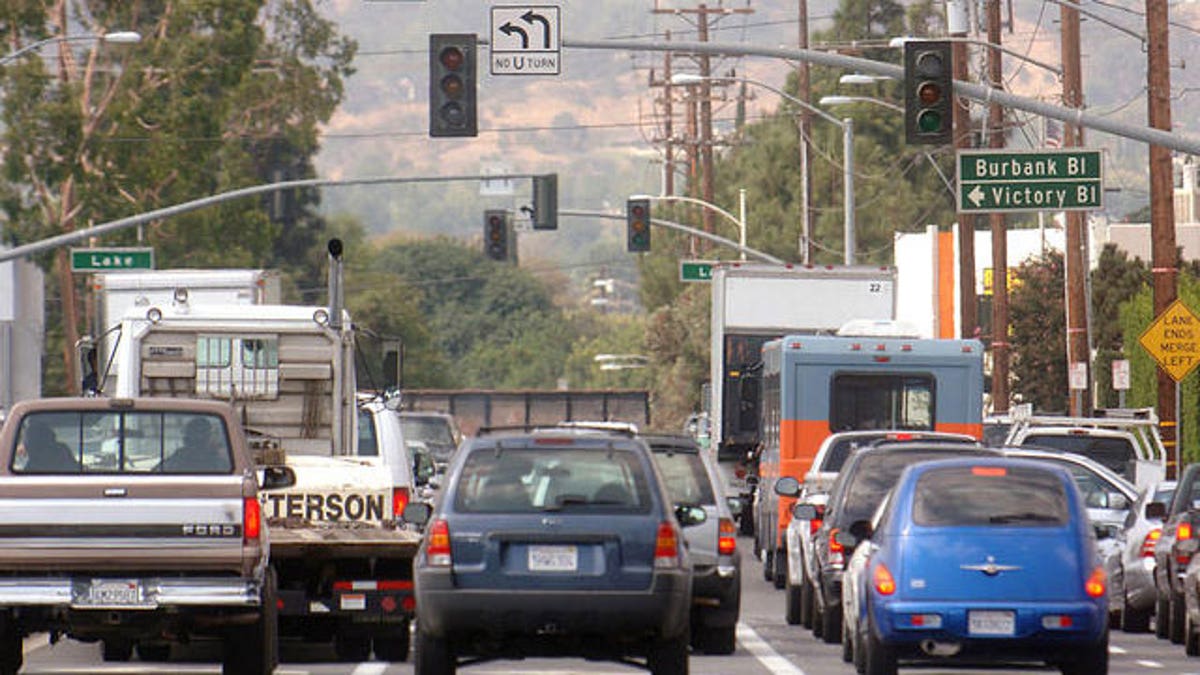 If you thought your commute was bad, stop complaining, because it could be worse.
Unless you live in Turkey.
GPS navigation system maker Tom Tom has released its annual lists of the most-congested cities in North America and Europe.
Using real-world data collected from its users, the company has developed a congestion index which compares peak to non-peak travel times and calculates the percentage difference.
Topping the list among U.S. cities is Los Angeles with a 34 percent overall rating that jumps to 74 percent during the peak of the evening commute. L.A. is closely followed by Vancouver among North American cities, with San Francisco, Washington, Seattle and New York rounding out the U.S. top five.
Overall, drivers in the top 26 North American cities face a 21 percent increase in travel times during rush hours.
But for those of you who think the grass is always greener on the other side of the Atlantic, that's definitely not the case this time around.
Even if part of it is technically in Asia, Istanbul has the worst commute among European cities with a congestion rating of 57 percent that skyrockets to 125 percent in the evening. That means a one-hour drive on clear roads can take as much as two-hours and fifteen minutes on the way home from work.
Warsaw, Poland, is ranked number two at 45 percent, followed by the French city of Marseille and the Italian cites of Palermo and Rome.
If you're planning to take a driving vacation in Europe, you might want to stick to Spain. Of the 58 cities on the list, it boasts 7 of the 8 least congested, with the Madrid at 51 and Malaga at the bottom of the list, which in this case is really the top.