Kyle Busch opens the door to doing the Indy 500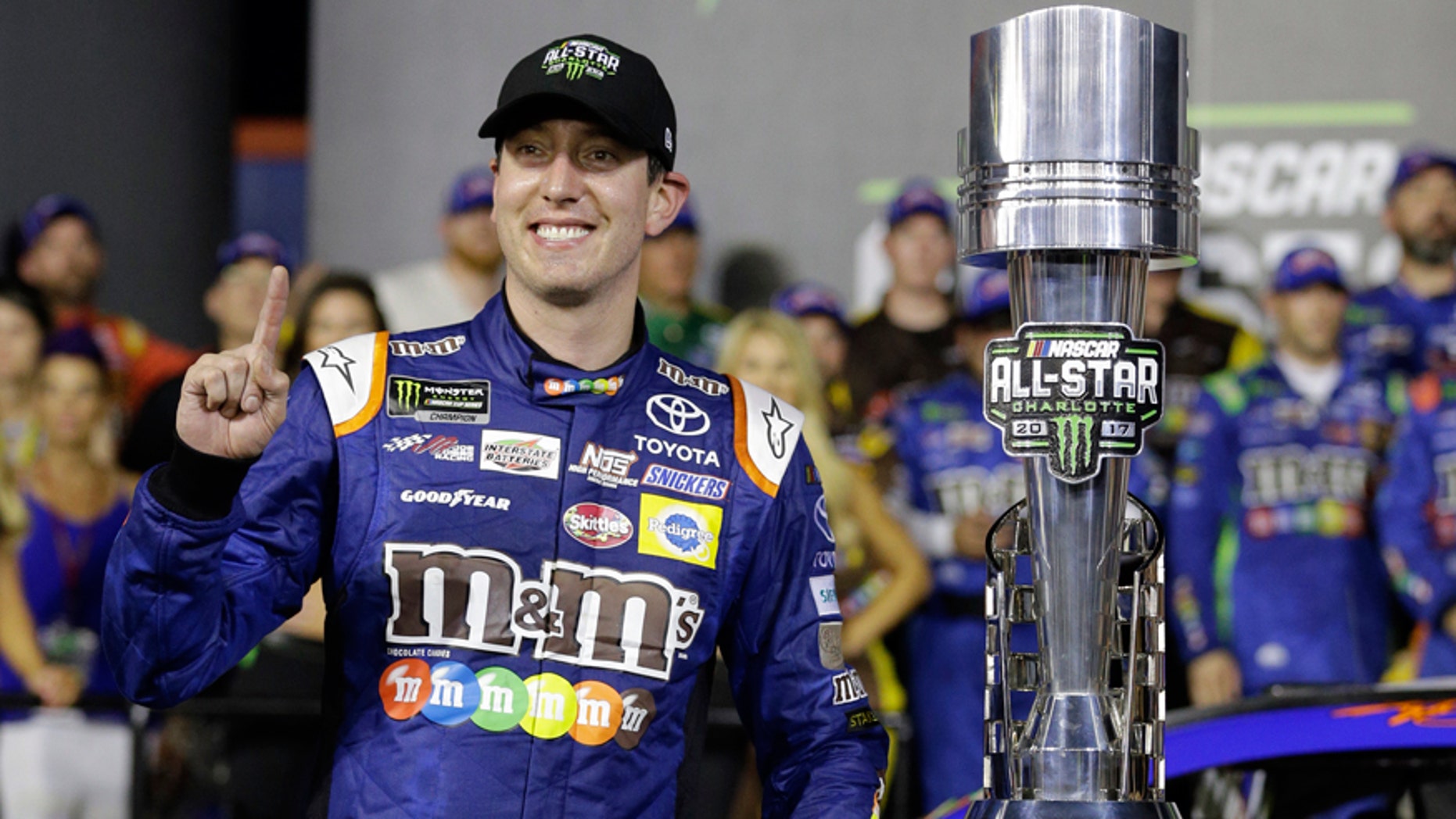 Kyle Busch was asked after conclusion of a two-day Monster Energy NASCAR Cup Series test at New Hampshire Motor Speedway if he'd consider running a modified race at the 1-mile track someday.
The short answer he gave was yes, but with an asterisk. We'll get back to that in a minute.
But what was more interesting is that he used the opportunity to state that what he'd really like to do someday is drive an open-wheel car in the Indianapolis 500.
"If somebody asked me to do the Indy 500, I'd have to go do that before I get too old," said Busch,  who recently turned 32 years old.
The driver of the No. 18 Joe Gibbs Racing Toyota in the Cup Series long has been an advocate of racing in just about anything he can get behind the wheel in. That's why in addition to being the 2015 Cup champion with 38 wins in that series, he also is the all-time leader in race victories in the XFINITY Series with 87, and he's closing in on the top spot in the Camping World Truck Series with 48.
But modifieds? Well, there is a hitch — rather, more of a promise made long ago to JGR team president J.D. Gibbs.
"Yes and no," he answered when asked if he had any interest in running in a modified car at NHMS. "I'd like to do it. I think it would be fun. I think I can always do it when I'm done with my Cup stuff, and have some fun with modifieds and late models — whatever it might be.
"But I'll live up to J.D.'s word for now. J.D. told me years ago, 'You'll never run a modified in Loudon as long as you're working for me.' So J.D. won't let me do it. Certainly I'd like to give it a shot. … But the modifieds here in Loudon, I could probably do when I'm 45 years old."