Kurt Busch's Indy 500 car unveiled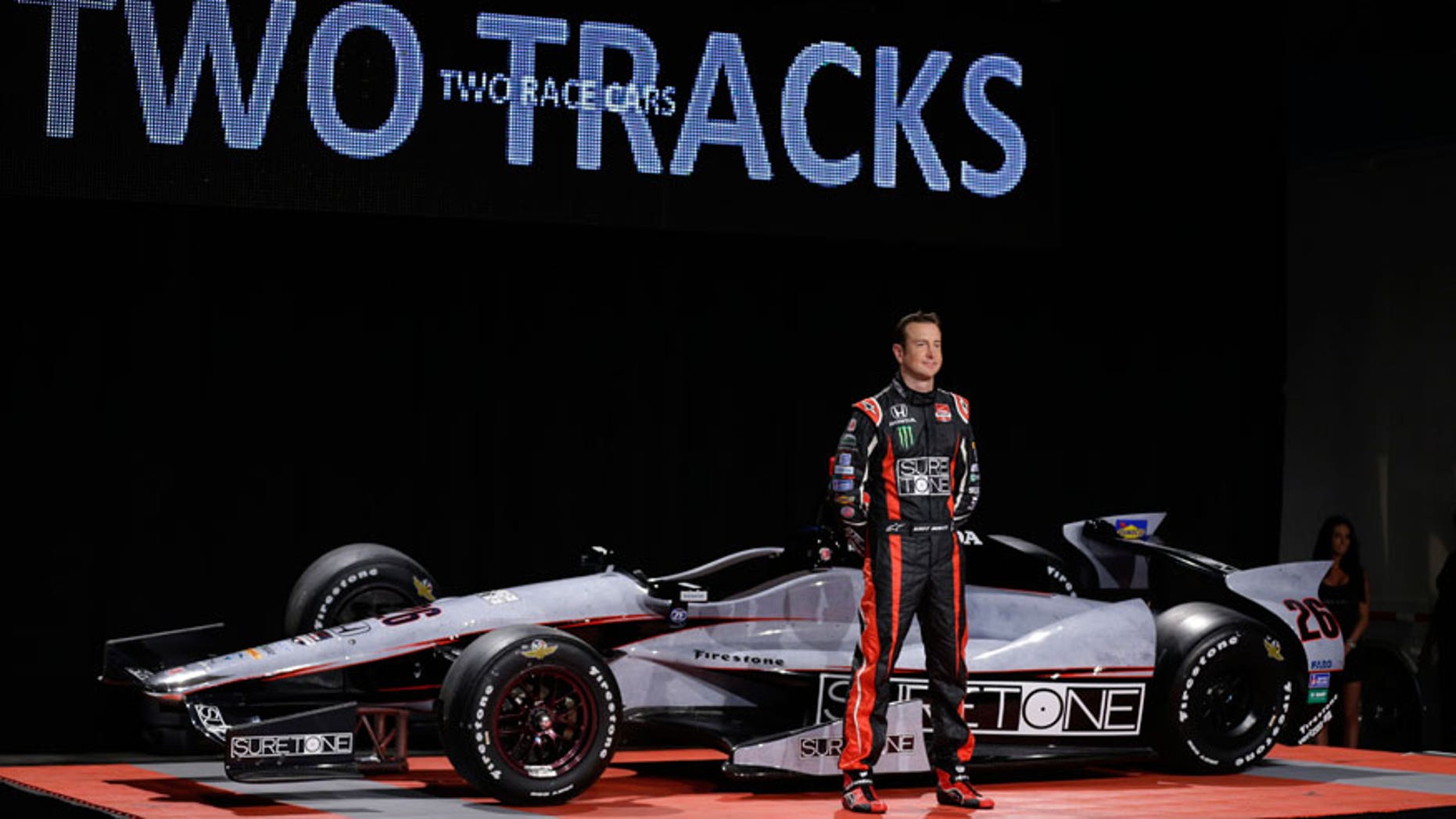 The No. 26 Andretti Autosport IndyCar for Kurt Busch was unveiled Monday, with Suretone Entertainment sponsoring the ride, Fox Sports reports.
Kurt Busch will attempt to compete in his first ever IndyCar race at the 98th running of theIndianapolis 500 on May 25, 2014.
Amongst others, Jacques Villeneuve and Buddy Lazier will also be making one-off IndyCar appearances during the race, which will also see the return of Juan Pablo Montoya to the Indy 500 since his win in 2000.
Andretti Autosport is often a front-runner in the IndyCar series, with the team picking off a 1-2 at the series' latest outing in Alabama.
Kurt Busch will fly out of Indianapolis as soon as the race is over to compete in NASCAR's Coca-Cola 600 at Charlotte Motor Speedway. Busch will begin testing in his IndyCar ride this week, with the 500-mile race less than one month away.