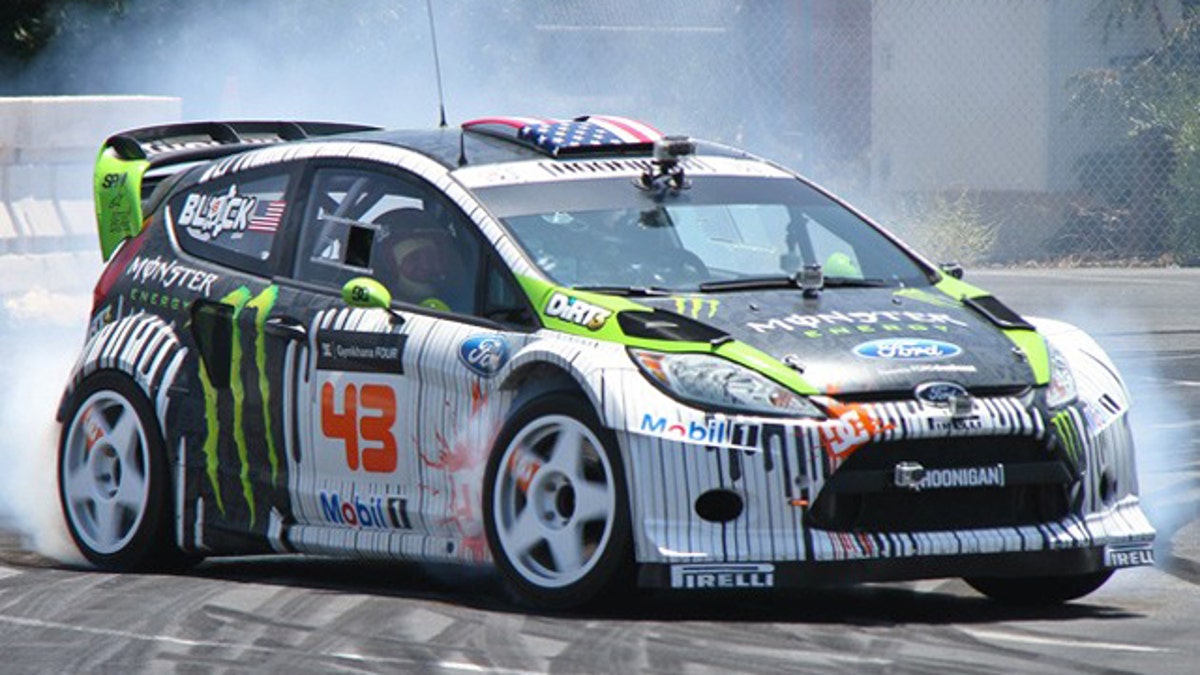 The Ford Fiesta World Rally Car produces about 300 horsepower with its 1.6-liter four-cylinder engine, nearly three-times as much as the street version on sale in the Untied States. Somehow, that's still not enough for Ken Block.
It seems that the DC Shoes founder, known for his incredible stunt driving videos on YouTube and success as a rally car driver, is running out of space in his garage. So he's had one car built that can keep up with most of his exploits.
Dubbed the Hybrid Function Hoon Vehicle, or H.F.H.V., there are no big batteries or electric motors involved. Instead, he's combined the chassis of his Fiesta – which he describes as the best handling car he's ever driven – with a modified version of the 600 hp turbocharged 2.0-liter four-cylinder found in his previous Ford Focus rally car.
Now, with only a few small changes for each discipline, Block can use the same car to compete in Rally Cross at the upcoming X-Games, the Rally America series and his own Gymkhana World Tour – a head-to-head competition that combines drifting and rallying skills within the framework of a complicated obstacle course. It's a novel idea in a world where most racing cars are unique to a specific event.
Unfortunately, when he heads back to the World Rally Championship, where power and engine size are limited, he'll be driving the 300 hp car again. At least he'll get better fuel economy in that one.