Ken Block's Hoonitruck is the world's wildest 1977 Ford F-150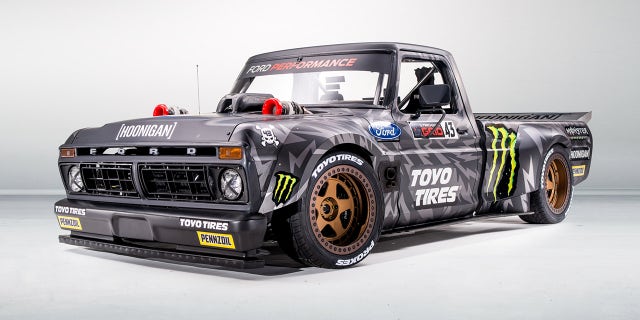 The Ford F-150 Raptor may be the most powerful pickup you can buy from the automaker, but there's one that can blow it away.
Ford Performance driver Ken Block has revealed his latest creation, dubbed the Hoonitruck. It's a 1977 F-150 powered by the 914 hp twin-turbocharged V6 from the LeMans-winning Ford GT race car.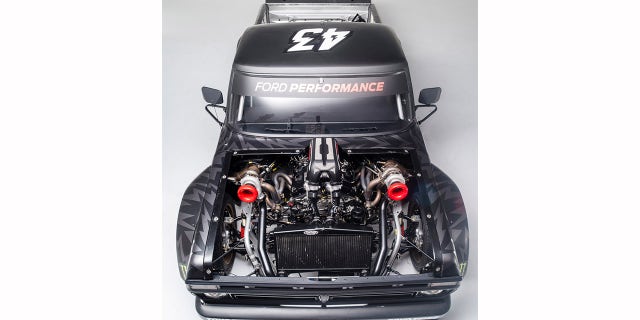 The lowered, aluminum-bodied custom was built by Detroit Speed and features a six-speed manual transmission, all-wheel-drive and a floorless bed that can only carry the truck's racing style fuel cell. It does have a tow hitch, though, and a backup camera, so we'd love to see what the trailer looks like.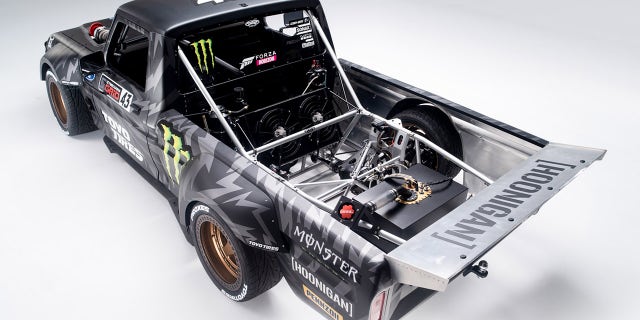 Block said he's been working on the project for two years and that he based it on the 1977 truck because he learned to drive in his dad's. It'll be featured in his upcoming Gymkhana 10 video, the latest in his viral stunt driving video series.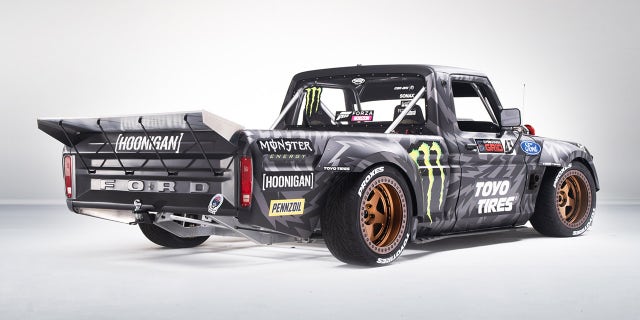 And while you won't be able to buy a truck like it from Ford anytime soon, you can take it for a spin. Virtually.
The Hoonitruck is coming soon to the Xbox's Forza Horizon 4.