John Lennon's last car was a Mercedes-Benz 300 TD Wagon, and you can buy it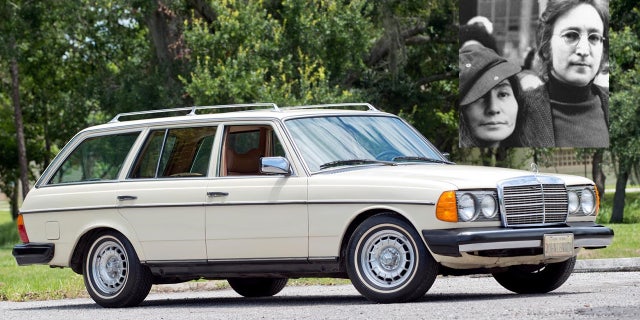 John Lennon's last car was a first.
By late 1978, the singer had settled into a relatively low-profile, post-Beatlemania life with his family in New York City and was riding around in a green 1972 Chrysler Town and Country station wagon that had seen better days.
According to the History Channel's "Lost and Found" show, Lennon's chauffer suggested that it was time to buy a new car and Lennon and Yoko decided on a diesel Mercedes-Benz 300 TD Wagon. The problem was that it hadn't yet been released in the United States.
That never stopped a rock star, of course, even one spending a lot of time as a peace activist. So Lennon had his assistant send Mercedes-Benz a check for $30,000, which is the equivalent of $90,000 today, and the automaker fast-tracked one across the Atlantic for him.
Lennon's would be the first of the cars delivered, and the last he ever purchased. It was reportedly parked in the garage of his apartment building when he was shot by Mark David Chapman on December 8, 1980.
The car stayed in the family until it was sold in 1986 and has changed hands several times since. It may soon again as it is scheduled to cross the block at the Worldwide Auctioneers event in Auburn, Ind., on September 1, where it is being offered without reserve or a pre-sale estimate.
A normal 300 TD Wagon like it might be worth as much as $25,000, but with two claims to fame this one could be a double fantasy car for a Benz and Beatles fan.