Jeep Wrangler may go aluminum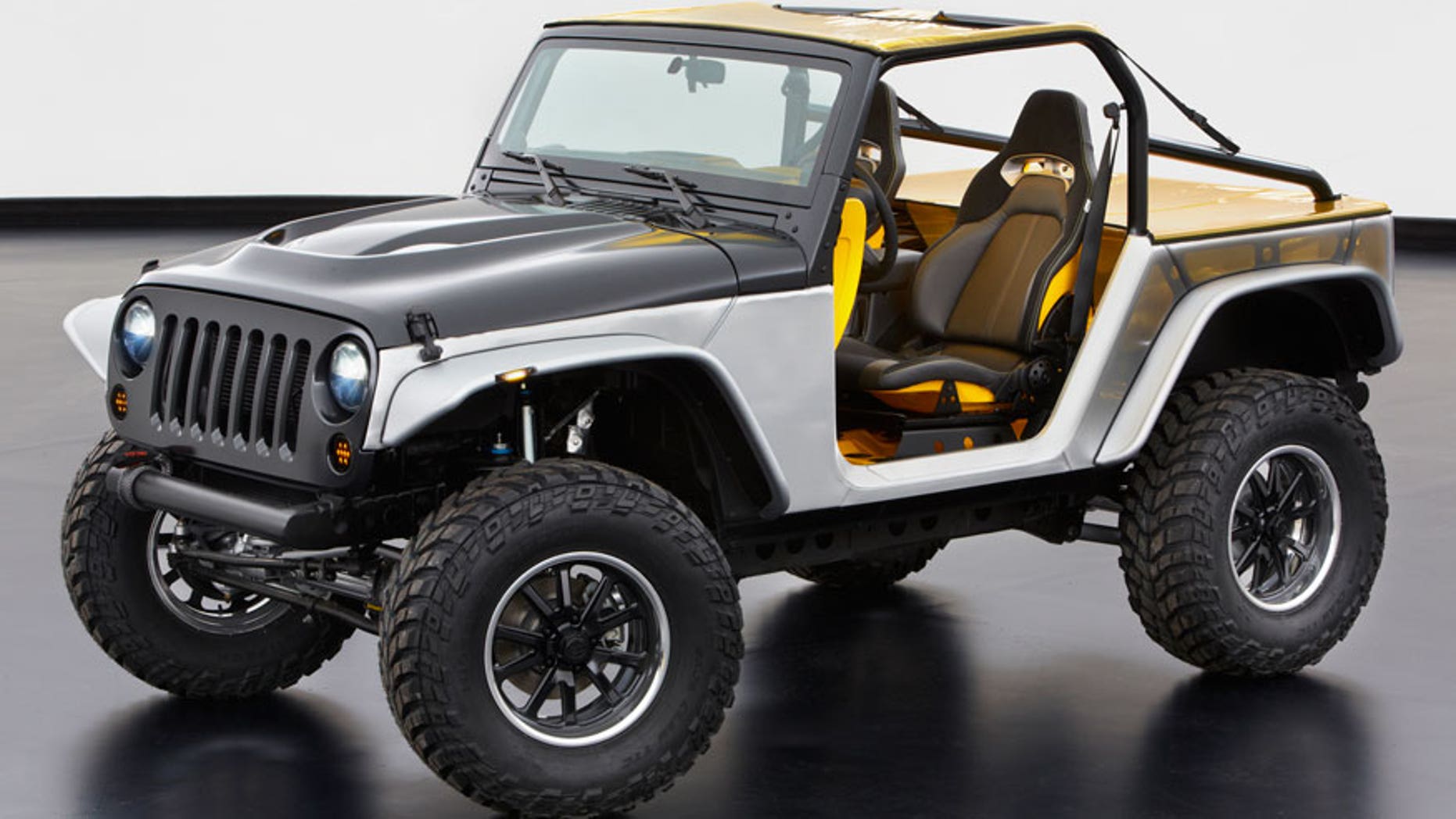 The next Jeep Wrangler may be blazing a new trail.
Fiat Chrysler Automobiles CEO Sergio Marchionne says the company is seriously considering switching its iconic off-roader from a steel body-on-frame truck platform to an aluminum unibody chassis more like Range Rover uses for its luxury SUVs, Automotive News reports.
Speaking to reporters at the Paris Auto Show, Marchionne said smaller engines would also be needed to improve the fuel economy of the Wrangler, which is one of Chrysler's top-selling models and gets about 18 mpg.
"We firmly believe that we have to downsize the engines that are going into the Wrangler, just in terms of displacements, and then increase the capabilities by putting turbos in and doing other things to that engine," Marchionne said.
It would be the biggest change ever made to the Wrangler, which traces its roots back to the Jeeps of WWII, and even more radical than Ford's use of aluminum body panels on the 2015 F-150, which retains a steel frame. But the Wrangler could follow that route, as well.
At the Detroit Auto Show this past January, Jeep CEO Mike Manley told FoxNews.com the company was looking at aluminum for the next generation Wrangler, but that no compromises would be made to its off-road prowess.
"It has to be a Wrangler, what we can't do is damage its capability, because it's the icon of the brand," Manley said. "So taking weight out of that vehicle in an appropriate way is very important."
He also said that the designers and engineers have to keep the types of modifications that owners will want to make to their vehicles in mind when deciding on the types of materials used to build them.
Last year the Jeep unveiled a concept vehicle called the Wrangler Stitch that featured an aluminum floorpan, chrome moly roll cage, carbon fiber hood and translucent bodywork made from architectural fiber that it said weighed 800 pounds less than the current steel Wrangler.
With the target date for the new Wrangler set for 2017, the decision to go aluminum has either already secretly been made, or must be soon, given the development time necessary for a redesigned vehicle.
But the way the Wrangler is built may not be the only shakeup at Jeep. Marchionne added that a switch to aluminum would likely mean moving production of the Wrangler from the brand's spiritual home in Toledo, Ohio, because it would cost too much to update the plant there to accommodate the new production methods required. However, he did say that production of another vehicle at the factory would take its place.