Jeep takes a ride through its history with Wrangler concepts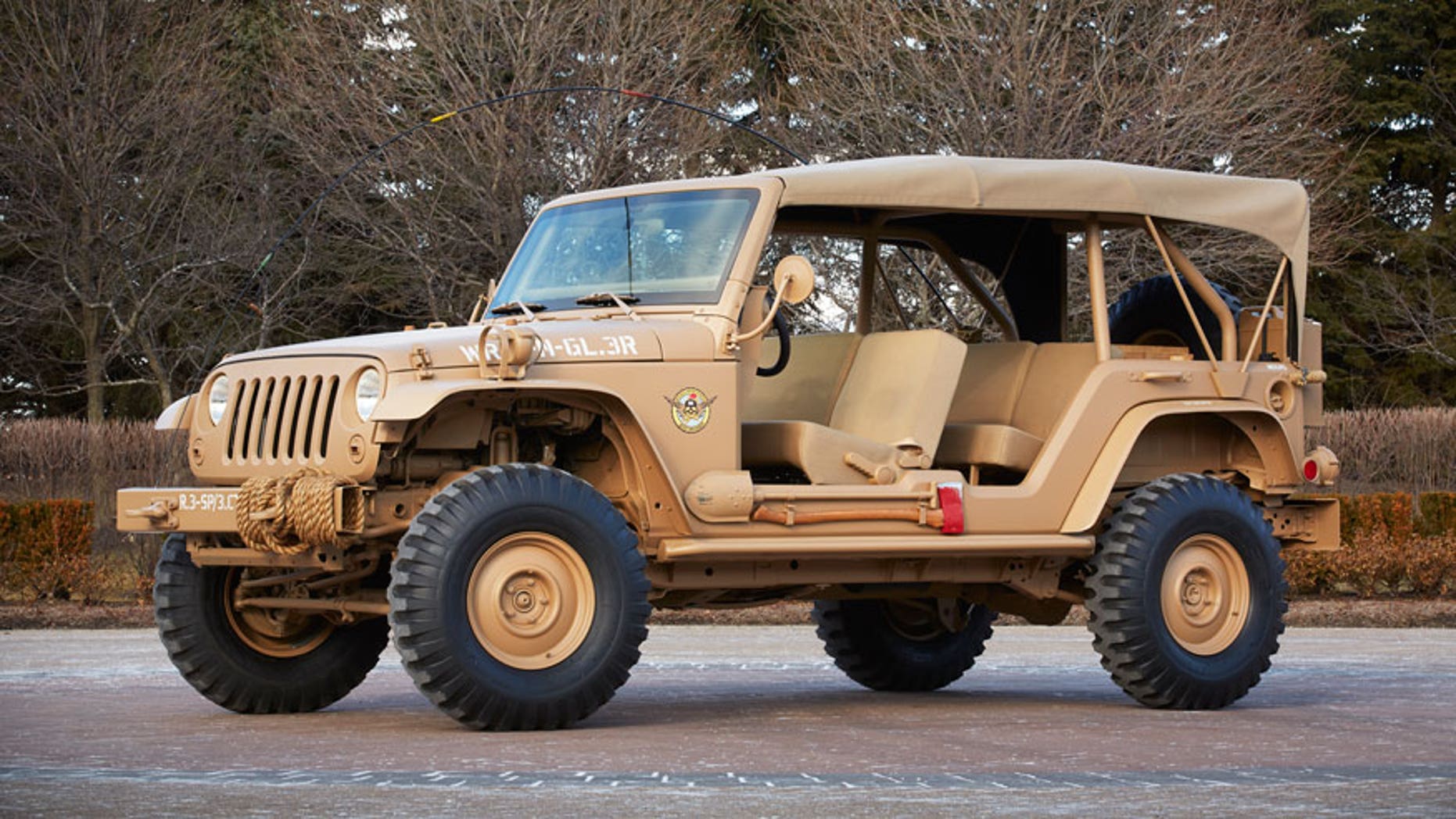 Jeep has taken the wraps off of the batch of concept Wranglers it's bringing to its annual Easter Jeep Safari in Moab, Utah, this year, and they're like a tribute album filled with some of the brand's greatest hits.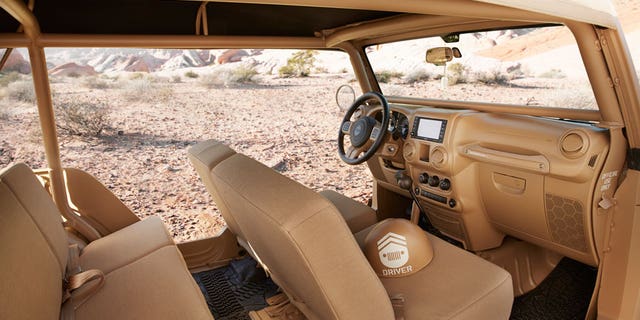 The first goes way back to the beginning. The Jeep Staff Car is a stripped down Wrangler, with painted steel wheels, no doors or B-pillars, military blackout lights on the front fenders, and an artillery-box style cooler. It's sand-colored inside and out, and features low back seats, a metal floor, and rides on a lifted suspension and military-spec Firestone tires.
WATCH: World's Fastest Golf Cart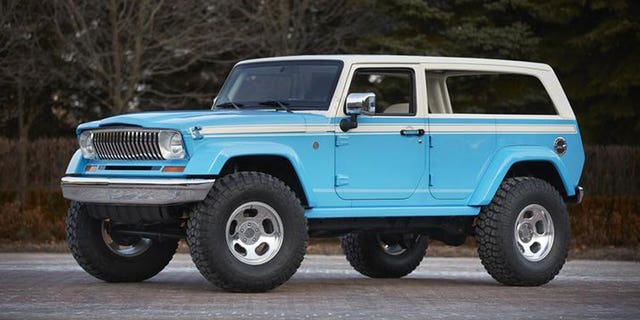 The Jeep Chief is a little more laid back. Inspired by the 1970's Cherokee, it has chrome bumpers, a Wagoneer razor grille, slotted mag wheels, removable side windows, and a vintage surfer-style interior design complete with floral prints and wood planking on the cargo bay floor.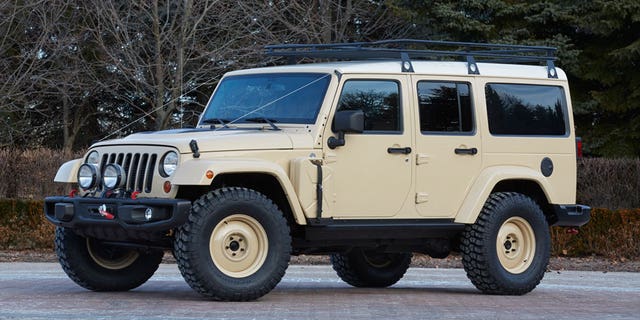 For trips farther than the beach, the white-roofed Jeep Africa looks like it's ready to chase old-school Land Rover Defenders and Toyota Land Cruisers far into the wilderness. It has a two-inch lift kit, Dana 44 axles, rock rails, winch, a long-tail body and a pair of axillary fuel tanks behind the front fenders that are full of diesel for the 2.8-liter compression ignition engine under its power dome hood.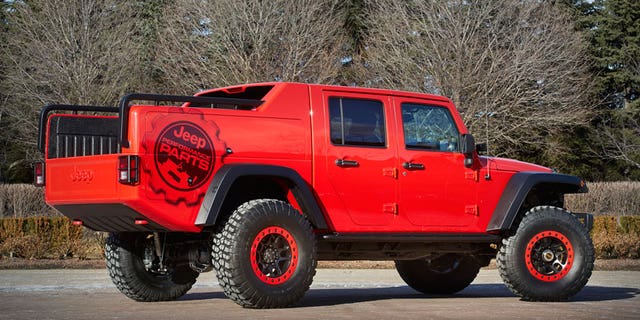 Finally, the Jeep Red Rock Responder is a modern rescue vehicle that's equipped with beadlock wheels with 37-inch tires; a four-inch lift; Dana 60 axles with a 5.38 gearing, LED head, fog and off-road lights; and, most notably, a pickup bed with an extreme departure angle underneath and two cargo boxes on the sides with external doors.
Unfortunately, none of the trucks are destined for production, but elements from previous Easter Jeep Safari concepts have made their way into the Mopar and Jeep Performance Parts catalogs.
----------
This Jeep Pickup is a Brute: