Jeep pickup secrets revealed: New truck will debut November 28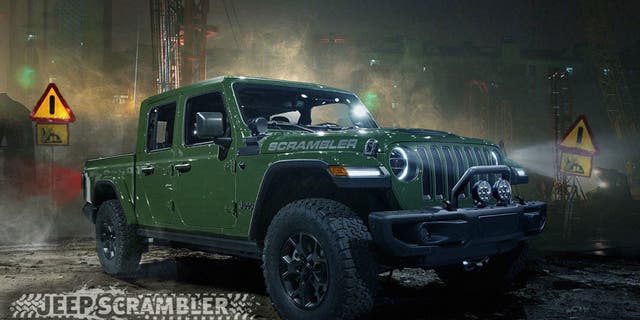 The long-simmering Jeep Wrangler-based pickup will finally be making its debut at the Los Angeles Auto Show in late November.
While Jeep has been mum on the subject, the show put out a press release this week promoting the reveal.
Jeep hasn't said what the new midsize truck will be called, but speculation is that it will mark the return of the Scrambler name, which was last used on a two-door CJ-8-based pickup in 1986.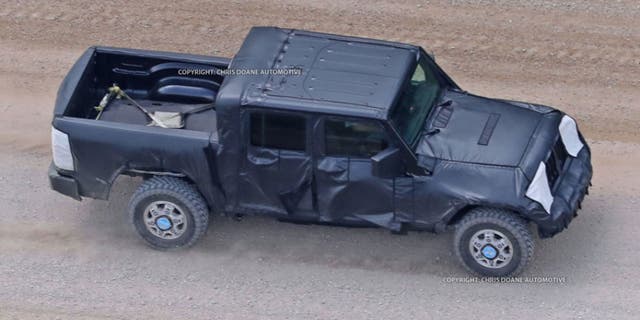 Camouflaged prototypes of the new one that have been spotted being tested confirm that it will be offered as a four-door, and a leaked dealer presentation that was posted to the Jeep Scrambler Forum adds a few details.
The single slide said that it will feature authentic Jeep design, Jeep off-road capability, real truck capability, 15 class-exclusive innovations and next-generation safety and infotainment systems.
Those innovations should include a removable roof, similar to the standard Wrangler's.
The pickup is also expected to be offered with a diesel engine option, but we'll know for sure when the wraps officially come off it on November 28.