Jeep involved in fatal Anton Yelchin accident was subject of safety recall
The Jeep Grand Cherokee involved in the accident that killed 'Star Trek" actor Anton Yelchin in Los Angeles on Sunday was one of 1.1 million Fiat Chrysler vehicles worldwide subject to a recall to address a transmission design flaw that was cited in several similar incidents, though none fatal.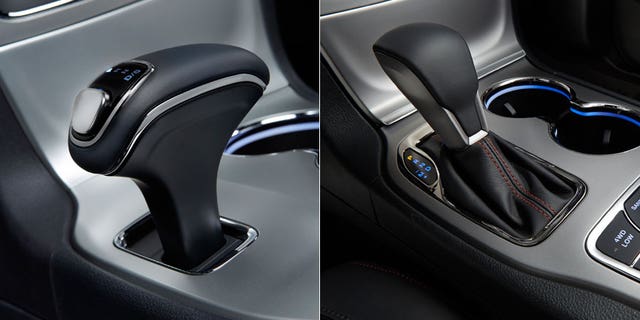 According to police, Yelchin died from blunt force asphyxia when he got out of the vehicle and it rolled down his driveway and pinned him against a brick mailbox and a security fence. His 2015 Grand Cherokee featured an uncommon type of electronic gear selector that works like a self-centering toggle to cycle through the transmission's modes (park, reverse, neutral and drive,) rather than a lever with notches or specific positions for each.
Hundreds of owners filed complaints with the National Highway Traffic Safety Administration that it was confusing to use. Several had exited their vehicles without having engaged Park as intended, leading to rollaway events despite warning lights and sounds designed to prevent this from happening.
In April, Fiat Chrysler reported that there had been 41 injuries related to the problem and issued a recall for 2014-2015 Grand Cherokees with the 8-speed transmission to update their software to give enhanced warnings and prevent the vehicles from moving if a door is opened when it is not in Park. The 2012-2014 Dodge Charger and Chrysler 300 sedans that used the same gear selector were also recalled. Fiat Chrysler now uses a more conventional lever in all three models.
It's not yet known if Yelchin's Grand Cherokee had been brought in for the recall service prior to the accident, but the LAPD says it is trying to determine whether or not the car was in Park when the accident occurred. TMZ has reported that the vehicle had not received the update and was in neutral at the time of the accident.
"FCA US extends its most sincere condolences to the family and friends of Mr. Yelchin," the automaker said in a statement regarding the accident. "The Company is in contact with the authorities and is conducting a thorough investigation. It is premature to speculate on the cause of this tragedy."
Police do not suspect foul play in the accident, and that toxicology reports could take months to analyze.