Jeep Has a New Pickup Line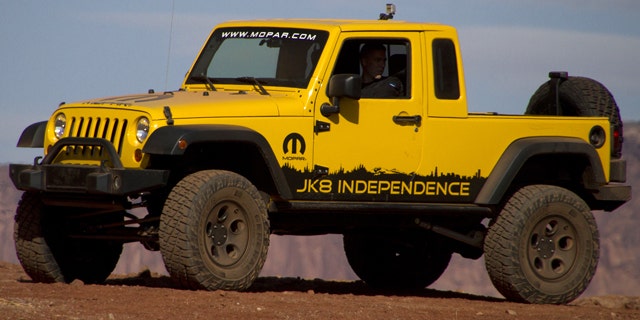 Off-road pickup truck fans will be scrambling to get this one.
Jeep has introduced a version of its iconic Wrangler with an open bed. It's the first of its kind seen in a quarter-century. But, there's a catch: You have to build it yourself.
Rather than offer the Wrangler Unlimited Pickup Truck as a regular production vehicle, Chrysler's Mopar division is selling a $5,499 kit that lets ambitious owners, or their local dealer, do the conversion.
The JK-8 Kit comes complete with steel body panels, a fiberglass hardtop, sport bar extensions and, perhaps most important, a 3-year/36,000-mile warranty. It is only available for the long-wheelbase, four-door Unlimited version of the Wrangler.
No word if Mopar plans to offer a Comanche conversion kit, but Liberty owners can keep their fingers crossed.