Jay Leno takes delivery of his 2017 Ford GT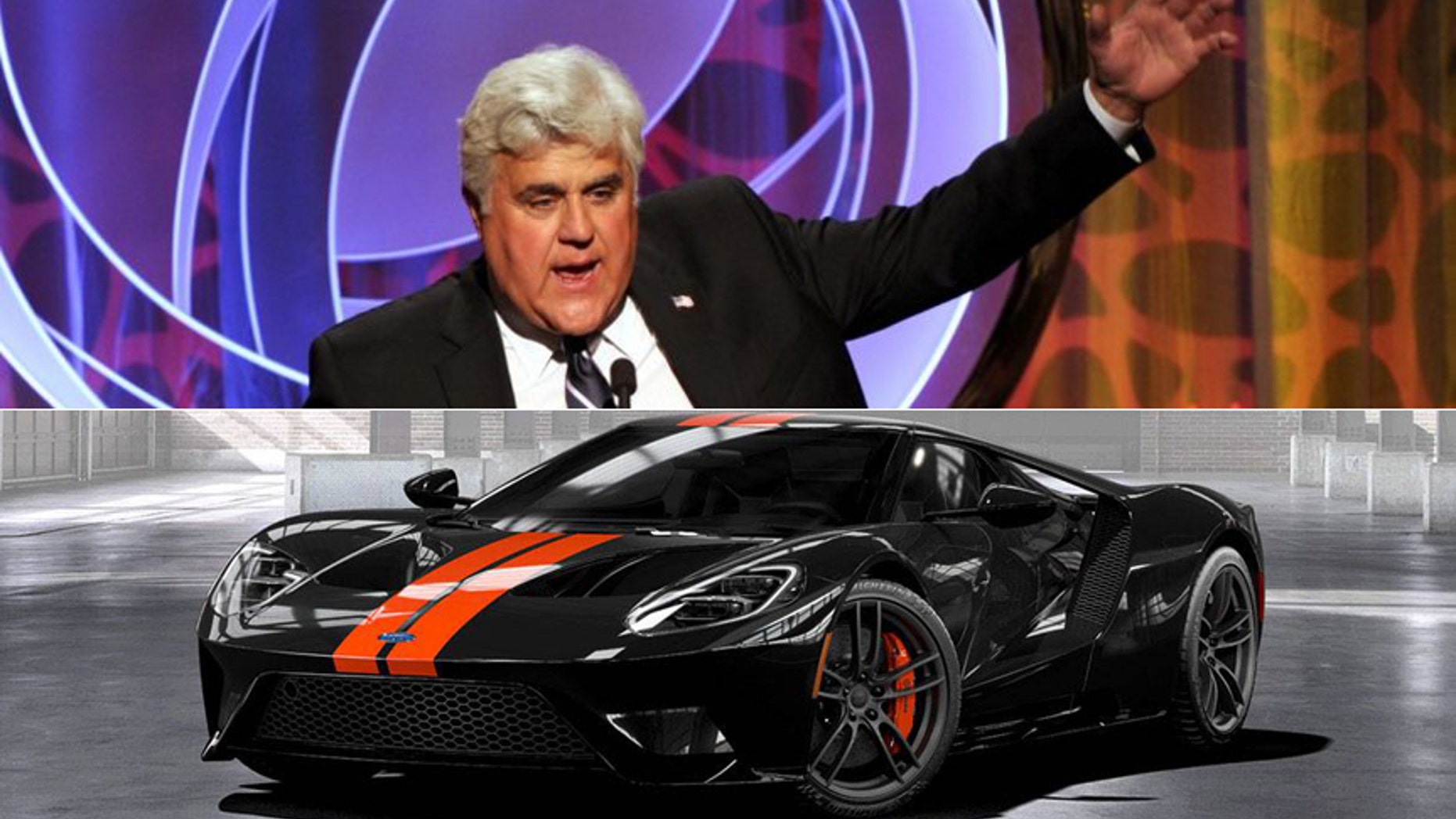 Car-crazy comedian Jay Leno just added a 2017 Ford GT to his collection.
Only a handful of the $450,000 supercars have been delivered so far, and just 250 are slated for 2017.
Ford handpicked each of its buyers, and having a car show on TV certainly helped get Leno to the front of the list. He's also the owner of a red 2005 Ford GT with white racing stripes, so that had to be worth bonus points.
Leno posted his new ride on Instagram, while promoting the company that's wrapping it in protective film.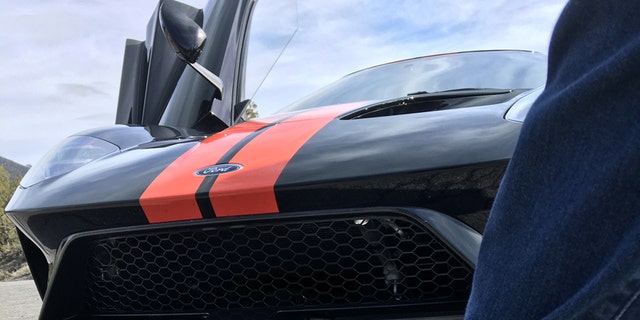 Leno appears to have ordered a Shadow Black car with Competition Orange stripes this time, adding a matching black and orange Launch Control interior and a set of orange brake calipers. (It looks suspiciously like one of the cars that I drove at the debut event in Utah.)
Leno's "Big Dog" garage in Burbank, California, is technically a converted warehouse. In fact, he has so many cars, motorcycles and steam engines that he had to add a second building across the way to fit them all in.
I'm sure he didn't have trouble making space for this one.
2017 FORD GT TEST DRIVE: