Jay Leno gets behind the wheel of the Batmobile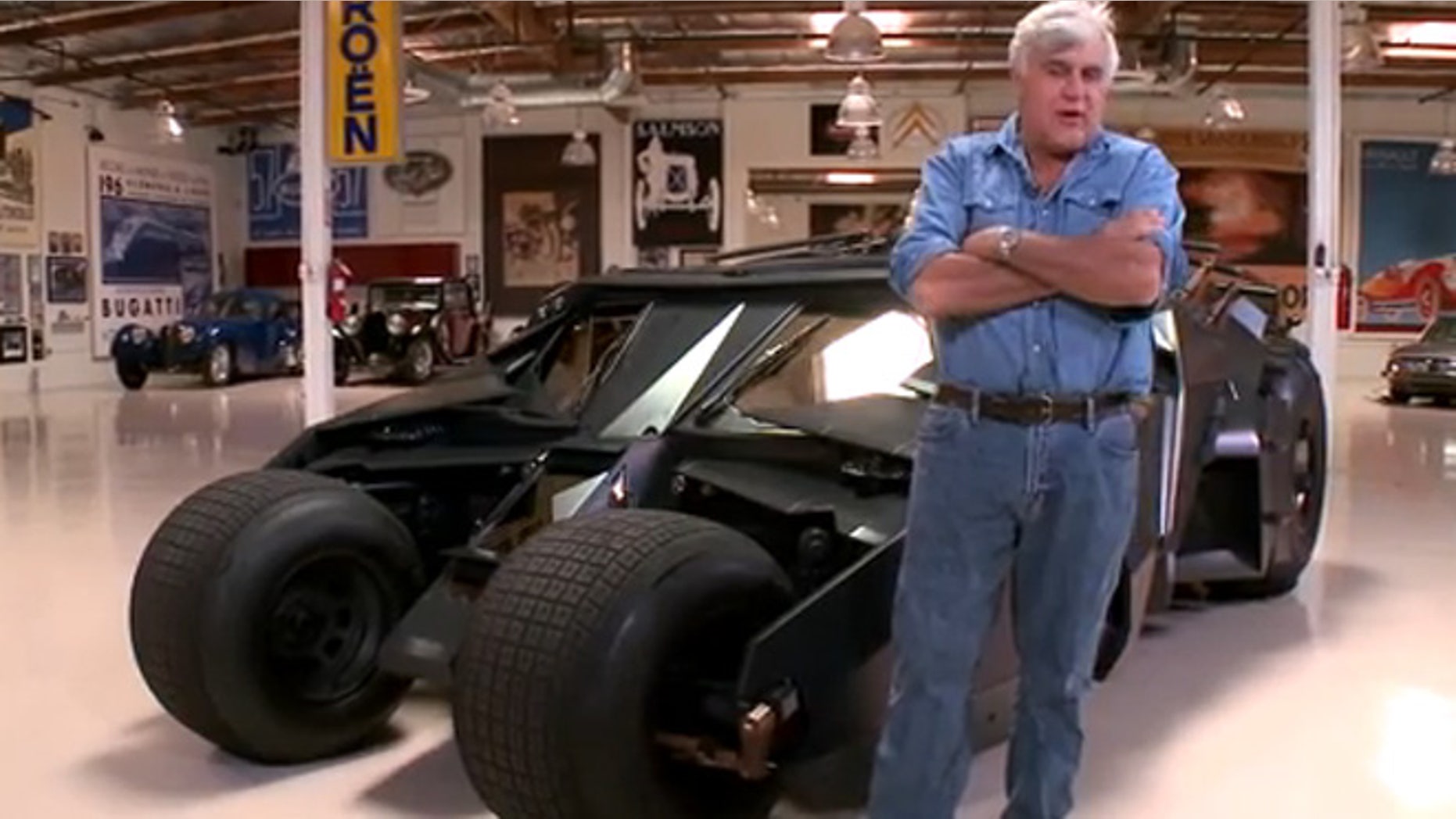 Does Ben Affleck know about this?
Uber car guy Jay Leno has taken the caped crusader's ride out for a spin.
The "Tumbler" Batmobile from the Chris Nolan-helmed Batman trilogy recently stopped Leno's enormous garage to give the TV funnyman an up close and personal look.
Although it plays a jet-powered car on the big screen, the fully-functional stunt vehicle actually has a Chevrolet V8 running through a NASCAR-style rear axle and was driven as fast as 90 mph on set during the making of the film.
Seven Tumblers were built for the production, each weighing as much as a Chevy Suburban and costing between $500,000 and $1 million. Nevertheless, they did their own stunts with limited CGI, including the jumps, thanks to an off-road suspension with over a foot of wheel travel.
Taking it for a quick test drive around on the public streets near his place, Leno was surprised by its acceleration and the noise made by its straight-cut gearbox, but he seems most impressed by the fact that it has working windshield wipers.
"Because, you know, sometimes you have to fight crime in the rain," he quips. "That's just the way it is, 'I don't want to fight crime today, but it's raining.'"
Not something that happens much in Jay's Southern California neighborhood.