Jaguar to Build $1.2 Million Hybrid Supercar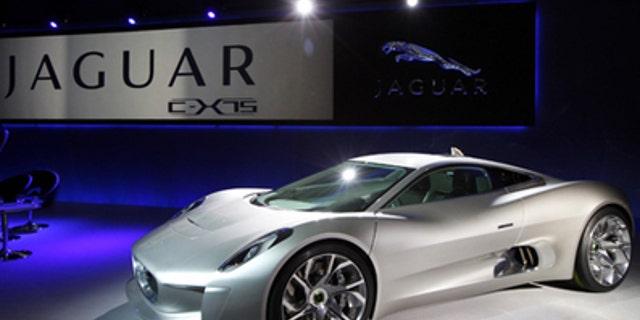 It wowed the world when it was introduced at the 2010 Paris Motor Show, but few expected Jaguar's sexy C-X75 hybrid supercar concept ever to be built. Turns out that few were right.
The British automaker today announced that it will produce 250 of the sports coupes beginning in 2013 at a starting price of $1.2 million. The project is a collaboration between Jaguar and the Williams Formula 1 team, which is being tapped to build the carbon fiber chassis of the C-X75.
Full details on the car are still to come, but while the concept was an extended range electric vehicle featuring futuristic micro-turbines to generate electricity, the production version will use a small turbocharged piston engine in this role. However, it is possible a small number of C-X75s will employ micro-turbines if the technology is fully-developed during the lifetime of the vehicle.
Primary propulsion for the all-wheel-drive C-X75 will come from two electric motors with an pure electric range of 31 miles and performance targets of 0-60 mph acceleration in less than 3 seconds and a top speed of over 200 mph while operating in hybrid mode.
Fox Car Report is on Twitter. Follow us @foxcarreport
The C-X75 is one of several hybrid sports cars set for introduction in 2013, joining the $845,000 Porsche 918 Spyder and BMW i8, as high-performance automakers struggle to remain relevant in a world of increasingly strict emissions and fuel economy standards.