Jaguar Land Rover sues Chinese automaker for copying car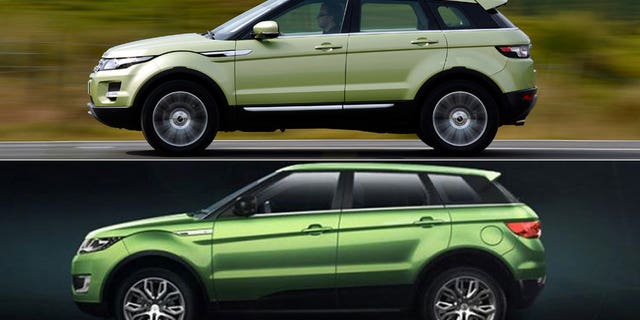 A clone war has begun.
Jaguar Land Rover (JLR) is suing a Chinese automaker for copying one of its designs, Reuters reports.
First unveiled in 2014, the Jiangling Motor Landwind X7 SUV's looks nearly identical to JLR's Range Rover Evoque, which is also built and sold in China. But while the Evoque costs $60,000, the X7 sells for a third as much.
Chinese automakers are often accused of building knockoffs of vehicles from foreign brands, including the Lexus RX and the Ford F-150. Automakers often look the other way, due to China's weak intellectual property protections.
Honda did win one lawsuit over a CR-V clone after a 12-year battle, the courts awarding it $2.4 million of the $45 million in damages it was seeking. However, a Beijing-based lawyer tells Reuters that if JLR is also successful, other automakers may begin to follow suit.