Italian gang's plot to steal Enzo Ferrari's body foiled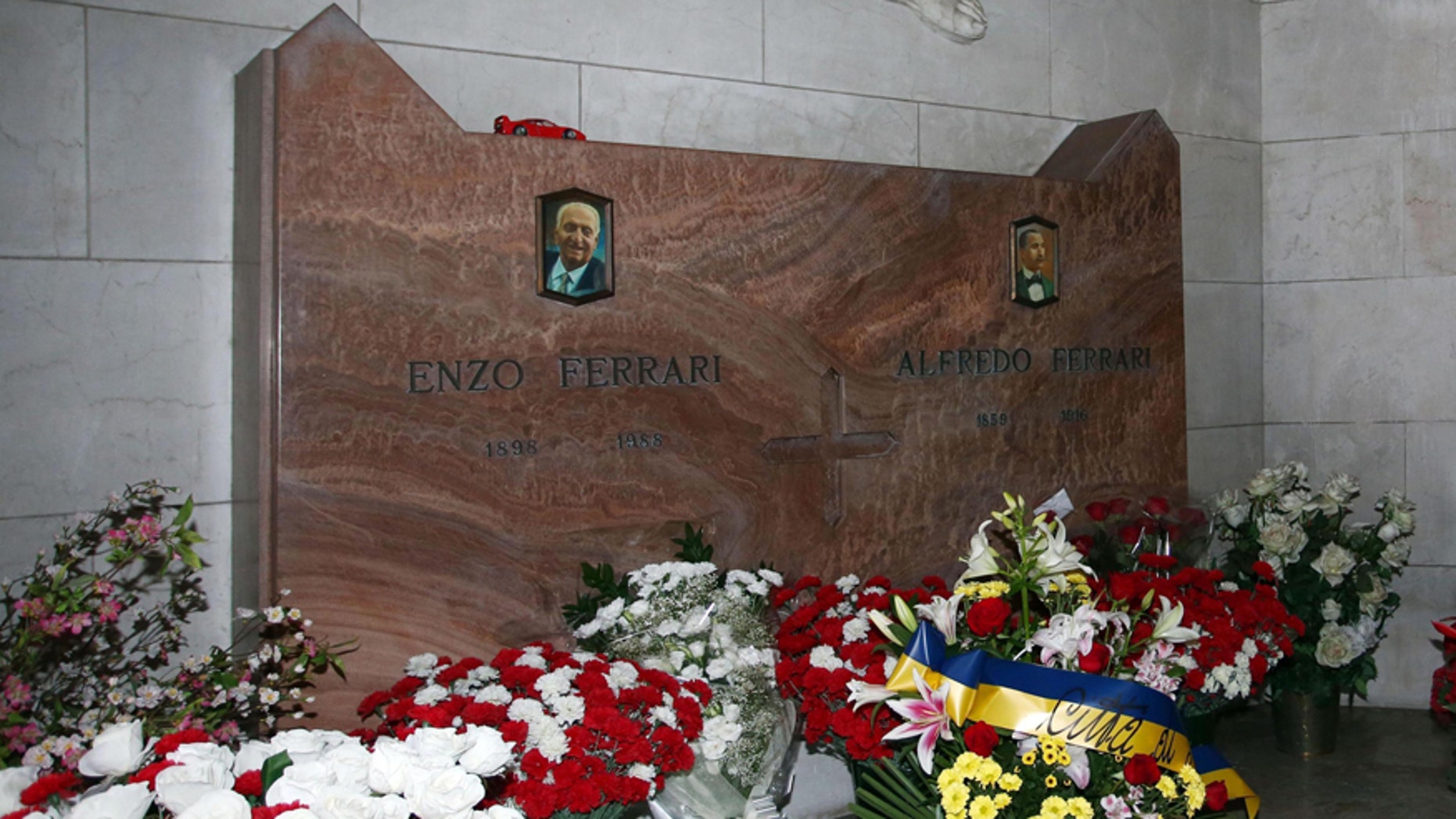 Ferraris have been stolen before, but Ferrari himself?!
Italian investigators working a drug and arms smuggling case say they uncovered a plot to steal the body of Enzo Ferrari from his grave and hold it for ransom.
Ferrari's remains lay in an above-ground family tomb in the city of Modena, not far from the headquarters of the automobile company he founded in 1939. Ferrari died in 1988, age 90.
Authorities say the Sardinia-based gang had everything planned out, including an escape into the Apennine Mountains where they would hide the body until the ransom was paid, according to Motorsport.com.
But on Tuesday, 300 police and military rounded up 34 members of the gang in raids across Italy before they could pull of the gruesome heist.
FERRARI ABANDONED ON LONDON STREET FOR TWO YEARS FINALLY GETS THE BOOT