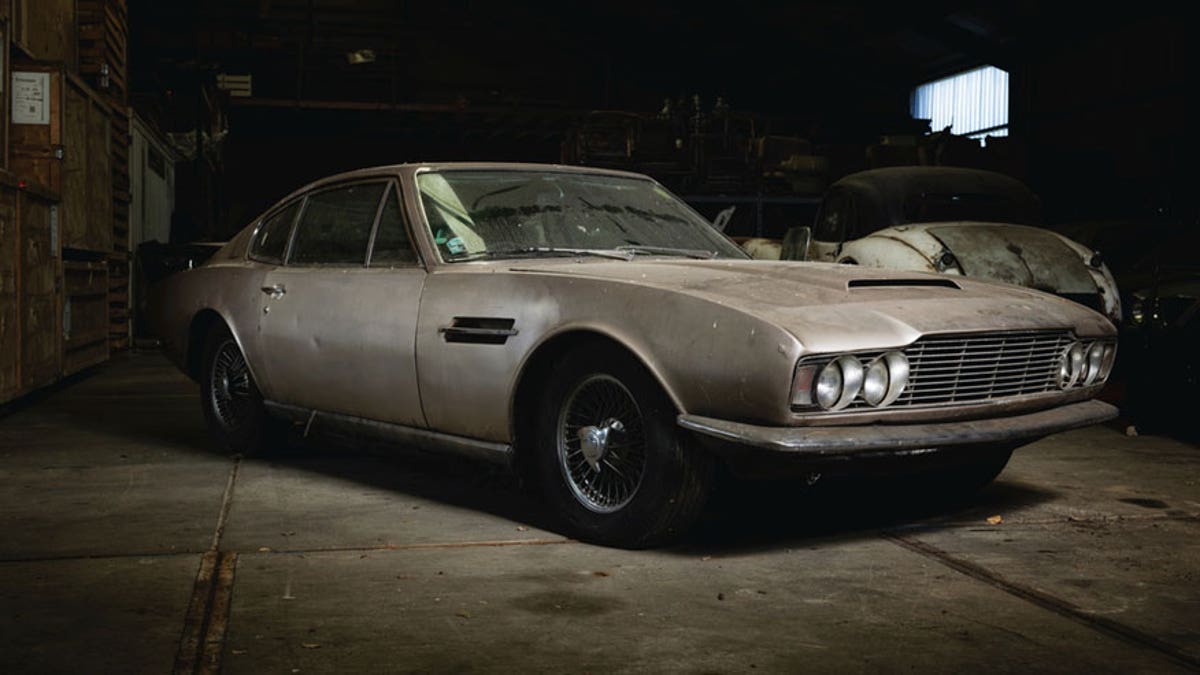 A classic Aston Martin stranded on an island for 30 years is being auctioned in England this month.
It's not exactly a castaway, but the 1968 DBS was parked in a barn on the small British island of Jersey near the French coast in 1986 and has sat there ever since.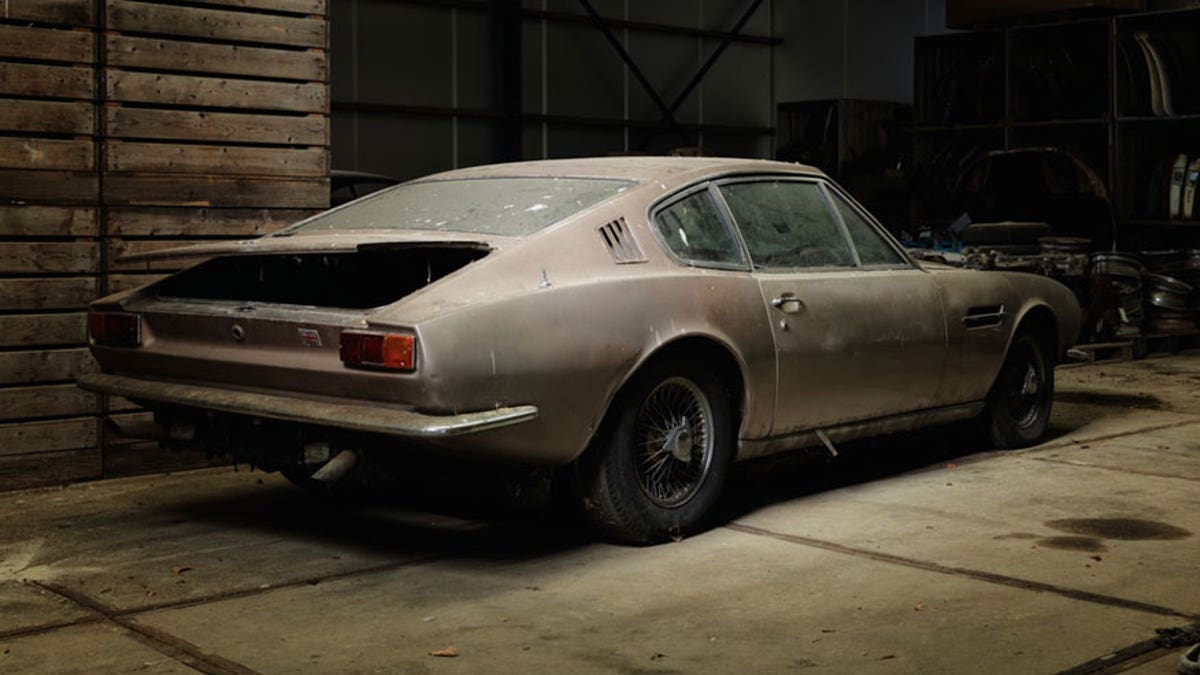 The all-original Mink Bronze coupe features a red Connolly leather interior and is being sold as is, which is to say aged and musty. The mechanical condition of its 4.0-liter inline 6-cylinder engine and 3-speed automatic transmission has not been revealed.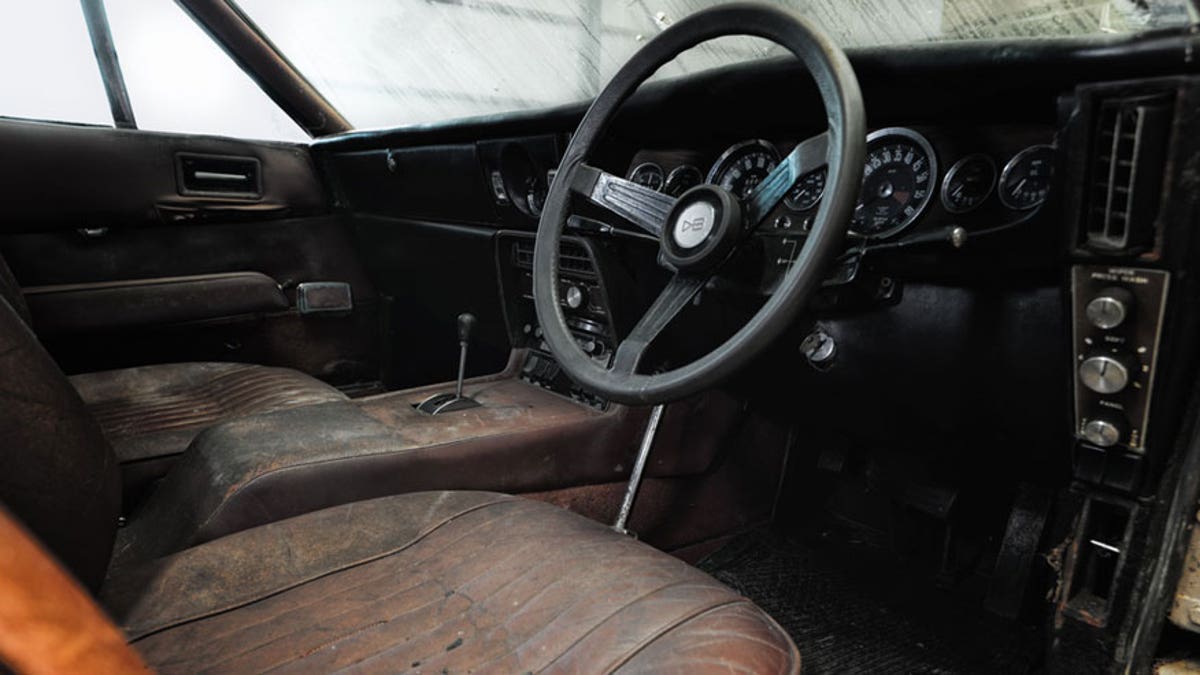 When new, the four seat GT's engine put out a potent 282 hp and 288 lb-ft of torque. Despite being registered in 1970 on the island, which measures just 5 miles by 9 miles across and has only 500 miles or so of roadways, it currently shows 30,565 miles on its odometer.
As with many Aston Martins, this generation of the DBS has a connection to the James Bond film franchise. The model was driven by George Lazenby's 007 in "On Her Majesty's Secret Service," most notably in the final scene when his new bride, Tracy, is tragically gunned down by an assassin targeting Bond.
The car will be offered at The May Sale, held by Silverstone Auctions at the Silverstone racing circuit on May 20th, and is expected to sell for approximately $80,000.