Is the Chevy Volt Already Out of Gas?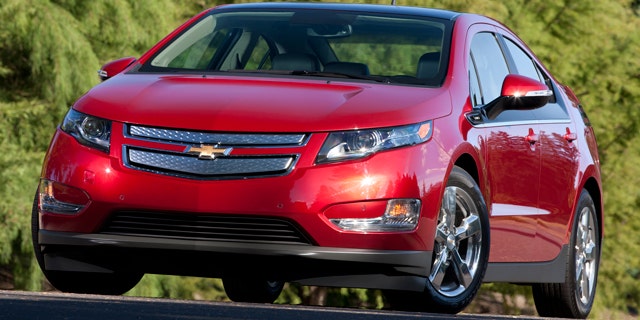 In August, and for the second month in a row, the Chevy Cruze was the best selling compact car in America, with 21,807 cars sold.
The Chevy Volt? Not so much.
Only 302 of the plug-in hybrids were delivered to customers, up from 125 in July.
So, is the extended range electric car of the future already out of juice?
Not quite. At least not yet.
Sales of the four-seat hatchback were hampered by a July shutdown of the Hamtramck, Michigan assembly line where it is built. The closure needed in order to retool the plant to increase production for the 2012 model year.
As a result, supplies at dealerships -- where Volts reportedly sit on the lot for less than 10 days, about as quick as a car can be processed and turned around for a customer -- have been tighter than usual.
Of the 2,395 cars that were produced in August, a GM spokesman tells FoxNews.com that a third are in transit and another 700 or so earmarked for dealers for use as demos as new markets for the car are added across the country. So, even with production up to steam, the supply chain isn't quite at full speed.
Nevertheless, GM has repeatedly said that it will sell 10,000 Volts by the end of 2011, and reconfirmed that goal for this report. The total stands at approximately 3,772.
With over 7,500 built since production began in late 2010, many of which are tied up as demos, and production currently running at 150 cars a day, GM is certainly on track to build more than 10,000 cars by Christmas break, but are the customers there to buy them?
We'll have to wait until the end of September for a clearer picture, or maybe October. Perhaps November. In any case, the clock is ticking.
GM doesn't seem to be sweating it, though. The automaker just announced that it will add Cadillac's two-door take on the Volt, called the ELR, in the near future and is set to begin exporting three different versions of the current car to Europe and Asia under the names of its overseas brands starting next year. Production for 2012 is targeted at 60,000 units.
On second thought, somebody's got to be sweating somewhere.