Is Chevrolet breeding a Bison?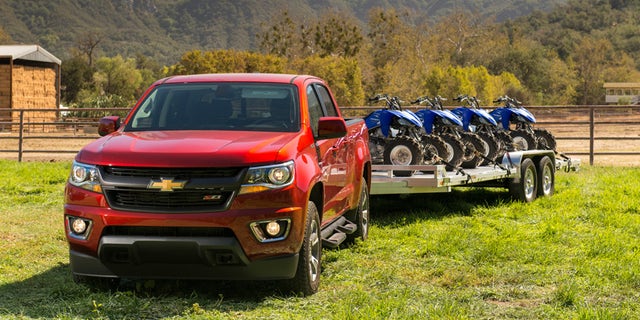 NEWYou can now listen to Fox News articles!
Is Bison a new Chevy truck, or just bull?
General Motors filed a trademark application on October 10th for the Colorado Bison name that was first uncovered by GM Authority. According to the paperwork, its purpose is for "motor and land vehicles, namely, trucks." No further details are mentioned, and GM hasn't said anything about it, but it does raise a couple of possibilities.
The first is that it's an upcoming trim level for the Colorado, likely a fancy one, even if ultra-luxurious authentic bison leather isn't actually included. General Motors can't make enough small trucks these days to meet demand, so packing as much profit in each one it sells is a strong strategy to cash in.
However, the Bison name isn't without precedence in the world of Chevrolet. Back in the 1970's, it built a burly Class 8 heavy duty commercial truck with that very appropriate moniker. Considering the diesel-powered Colorado already has the highest tow rating in the small pickup segment, an even more potent version of the little beast isn't too far-fetched.
Then again, the Bison could just be a (cow) pie in the sky idea. Chevy trademarked the Silverado Big Sky name in 2015, and the world is still waiting to see what it does with that.