Is BMW planning a Triumph-ant revival?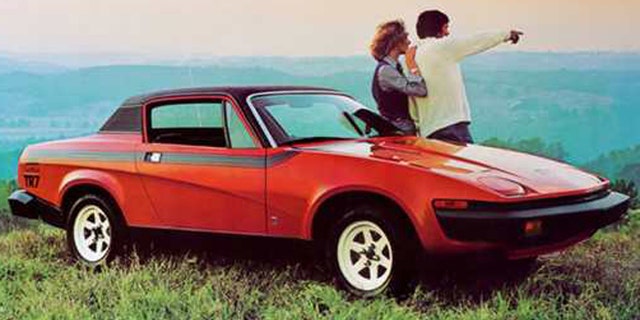 In the 1970's it was called "the shape of things to come," but could the Triumph TR7 make a comeback?
BMW has applied for a European trademark covering the badge used by the defunct Triumph Motor Company, according to automotive website Autocar. The application covers the use of the logo on merchandise as well as automobiles.
BMW inherited the rights to the Triumph name along with MINI when it purchased the assets of the Rover Group in 1994. Rumors have surfaced over the years that the German automaker planned a revival of the brand with a lineup of affordable roadsters that would slot in under BMW's cars.
Read: 2012 MINI Cooper John Cooper Works Coupe
Triumphs were last sold in 1984 when the company built a version of the Honda Civic called the Acclaim. Its last in-house design, the wedge-shaped TR7/8, went out production in 1981.
Despite its later cars being infamous for reliability issues, classic models like the TR3, Spitfire and TR6 are much sought after by British roadster fans today.
But will they have the chance to buy a brand new Triumph, perhaps a TR9 in the coming years?
A BMW spokesperson tells FoxNews.com that the automaker often takes steps like this to protect the dormant nameplates it owns so that they don't fall into the public domain, but could not comment any plans to put the Triumph name back on a car.
So, for the time being, it looks like aficionados of tiny, topless two-seat cars from the U.K. will have to settle for the recently introduced MINI Cooper Roadster.
Click here for more from FoxNews.com Autos