Iowa inventors hoping you'll flip for Mad-Ramps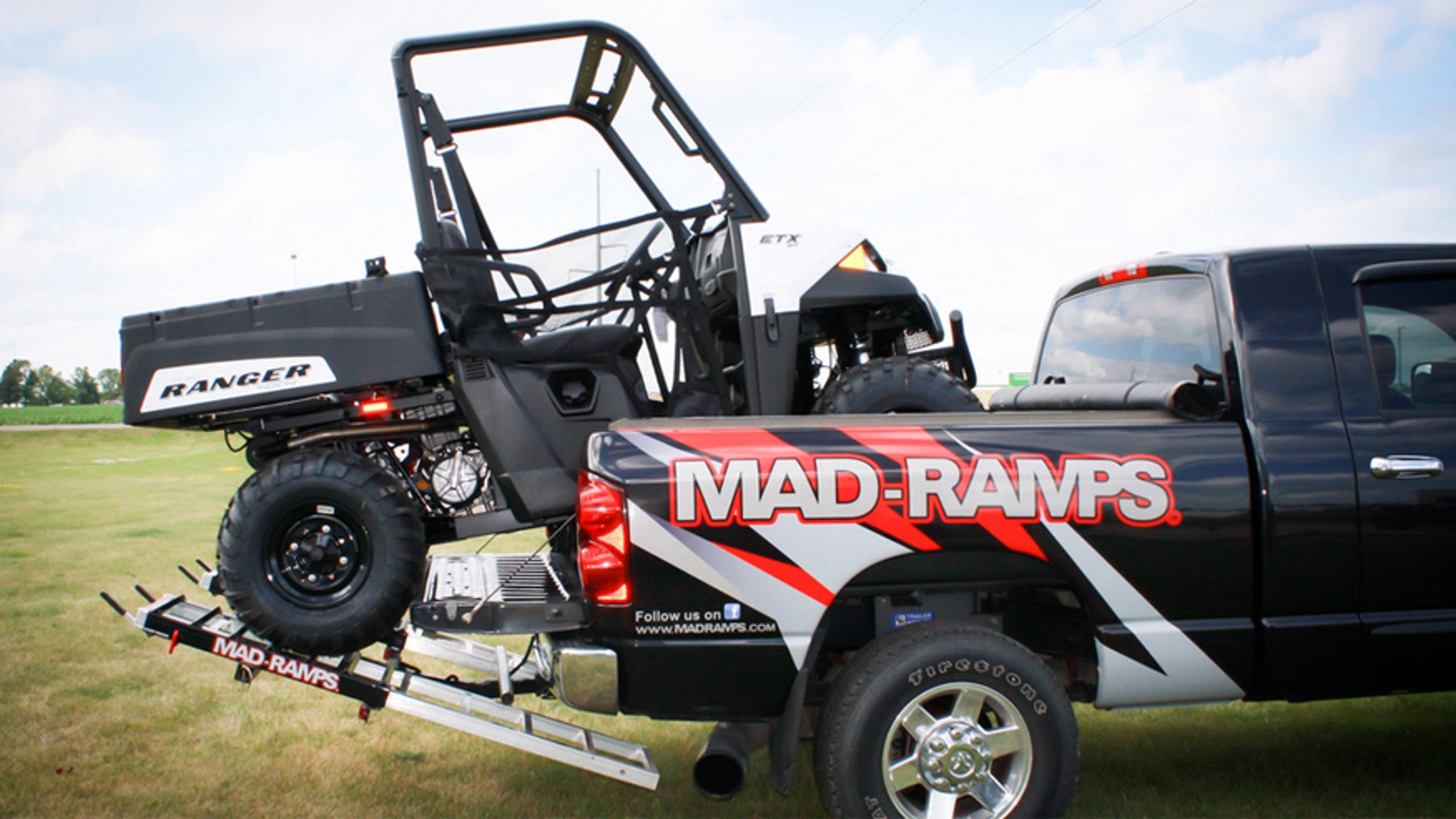 Turns out see-saws have more to offer than fun for the kids.
A father-son team of inventors has developed a new type of pickup truck ramp that uses the same basic concept as the playground favorite.
Designed primarily for ATVs and side-by-sides, the Mad-Ramps system is comprised of two ladder-type ramps running through a sleeve fitted to a pivoting hinge that attaches to a truck's receiver hitch and hangs out behind an open tailgate.
Also read: Ram developing built-in pickup bed ramps
When you drive up and over the pivot, the ramps flip up to cradle the rear wheels of the vehicle and hold it in position, leaving the front of the pickup bed clear to carry additional gear. The ramps are then slid down and under a crossbar near the hitch and the bumper, and secured in place by locking pins. Two positions allow them to be adjusted to accommodate light off-roading.
Mad-Ramp's Matthew Pelzer tells Fox News the product is made in Iowa, where the company is headquartered. It will carry up to 900 pounds and has a list price is $995, but it's currently on sale for $695 but has been so popular that it's on backorder for about a month.