Indy 500 champ's written excuse for girl who skipped school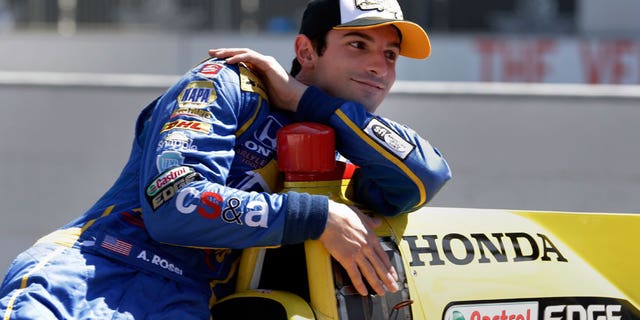 Indianapolis 500 champion Alexander Rossi gave a junior kart driver much more than an autograph.
Rossi's signature was at the bottom of the handwritten excused absence he wrote for 11-year-old Ashlyn Speed to give to her elementary school principal.
The young girl missed school Wednesday to attend Rossi's appearance with Texas Motor Speedway season-ticket holders. She requested a written note from Rossi, who obliged by writing: "Ashlyn Speed from school on Wednesday because she is getting to meet the 2016 Indy 500 winner, Alexander Rossi. Ms. Moose, Thank you for letting Ashlyn come."
Texas Motor Speedway President Eddie Gossage then invited the girl on stage to participate in a ceremonial milk toast for Rossi.
----------
Flashback: Alexander Rossi on FoxNews.com