Hyundai CEO says 'no' to trucks, 'yes' to large cars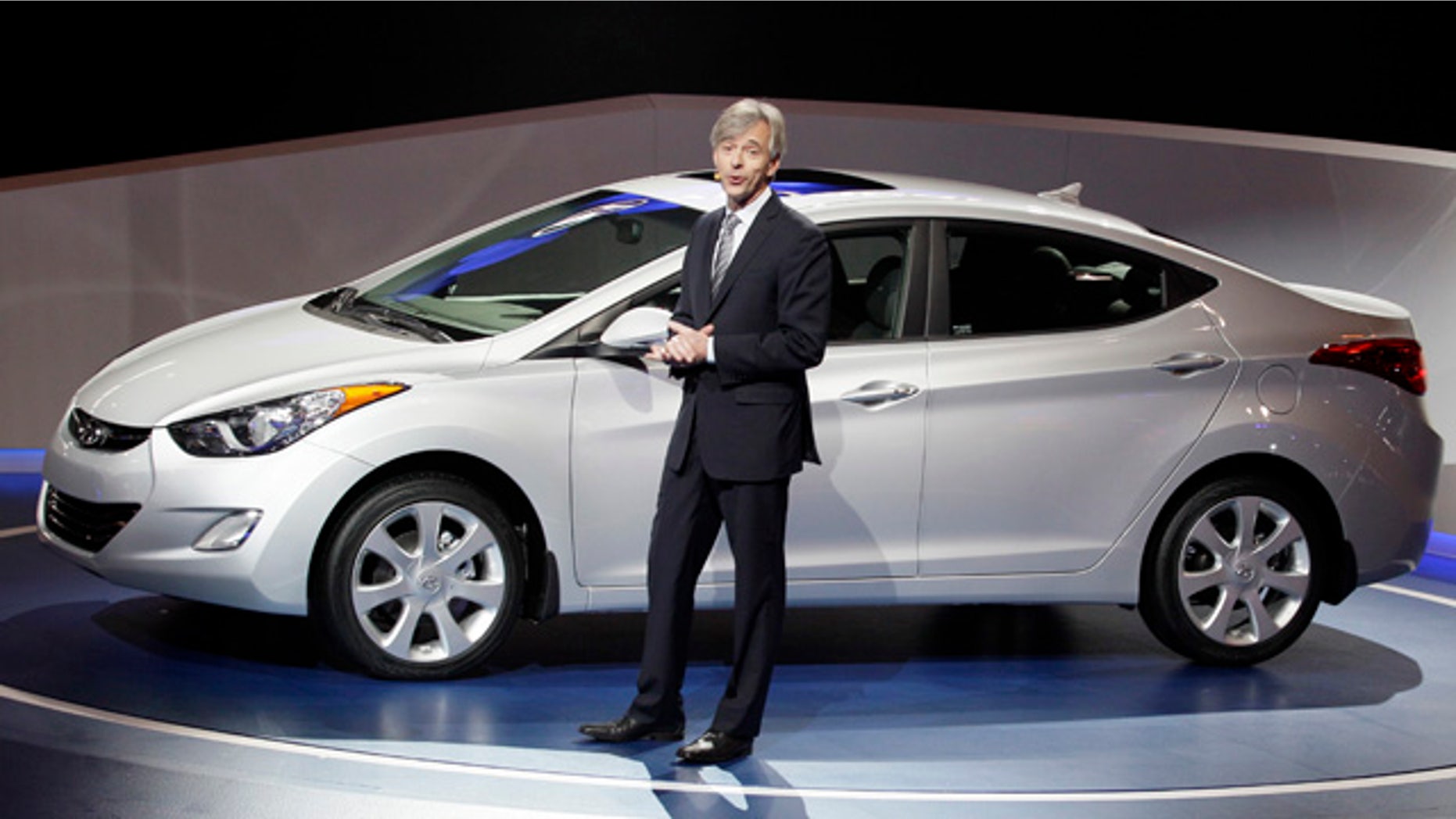 Hyundai's CEO wants to go big. But not that big.
The automaker added two new cars to its rapidly expanding lineup at the 2012 Chicago Auto Show, coupe and five-door hatchback versions of its popular Elantra compact sedan.
Hyundai now has entries in over a dozen automotive segments, including subcompacts, rear-wheel-drive sports cars, full-size luxury sedans and even one that it made up with the asymmetrical four-door hatchback Veloster.
But as it seeks to continue its sales growth in America, is there any place left for it to expand into?
"There's major white space," Hyundai Motor America CEO John Krafcik said on FoxNews.com's 2012 Chicago Auto Show Special. "It's probably fair to say we need more presence in the six and seven passenger crossover segment where we have the Veracruz now. I would say watch this space for more news on that white space."
Watch: FoxNews.com's 2012 Chicago Auto Show Special
Krafcik says Hyundai is particularly strong among customers in the pre-family and post-family life stages, but it's the family life stage where it could be doing better.
Since it discontinued the Entourage minivan after the 2009 model year, the Santa Fe has been Hyundai's only three-row offering. The company sold just 9,146 in 2011, compared to the 130,235 similarly-sized Sorrento's sister company Kia moved in the U.S. last year.
Corporate production caps limit the Santa Fe's availability, but that's largely because Hyundai's cars have been so successful that they've taken up much of the allotment, something not likely to change soon now that that already hot-selling Elantra has been named 2012 North American Car of the Year.
And while Hyundai has toyed at times with the idea of building those trucks that America loves so much, Krafick says that's not going to happen any time soon.
"We're not a big truck player. I like to say brands define themselves as much by what they choose not to do as what they chose to do. We could be a truck player if we wanted to, we choose to focus on more fuel efficient segments of the market."