How to find great used-car deals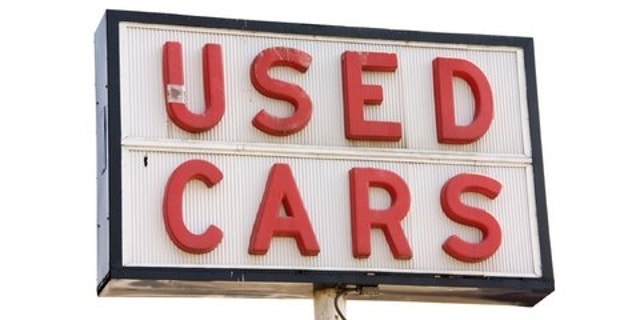 Car shopping? Consider this: Most new vehicles lose almost half of their value in the first three years. Afterward, the drop in a car's value slows. That's why used cars can be such a great deal. Also, today's cars are lasting longer than ever: The average age of all models on the road is more than 10 years.
Finding the right used car to fit your needs and budget is easy—if you know where to look. Here are great online resources that our auto experts recommend. They'll help you find a safe, reliable vehicle, comparison shop, and review your financing and insurance options. You'll still have to go to a dealership or visit a private owner to test-drive cars and to make your purchase. But you'll be better able to negotiate a great deal after doing your homework at these sites.
Autotrader.com
Cars.com
Carmax.com
eBAy.com
Edmunds.com
KBB.com (Kelley Blue Book)
Those used-car shopping sites have reviews and basic specs and can help you narrow down your choices. If you subscribe to ConsumerReports.org ($30 per year or $6.95 per month), you can also access our detailed reviews, which include ratings on how problem-prone models are, based on exclusive surveys of car owners. Also check online forums, where owners go to ask questions and share info about their cars. You may unearth concerns about specific models that are not mentioned elsewhere.

Just search for the make and model, along with "forum." You may even find the car you're looking for advertised for sale.

More From Consumer Reports
Edmunds.com
KBB.com
NADA.com
Truecar.com
Once you narrow down your list, those sites can double-check a car's value to make sure the seller is asking for a fair price. You can also get that info and more by buying a Consumer Reports Used Car Price Report for $12. It's best to check out more than one source because estimated values can vary. Look at the "retail value," which should reflect what a car will cost you at a dealer. A private seller should be asking less.
To see a model's performance in crash tests and in other safety areas, go to IIHS.org for the Insurance Institute for Highway Safety's test results and to Safercar.gov for tests conducted by the National Highway Traffic Safety Administration. At NHTSA's site, you can also see which models have key safety features and check recalls, owner complaints, investigations, or technical service bulletins, which identify common problems. The IIHS also rates vehicles on roof strength, head restraints and seats, and front-crash prevention. ConsumerReports.org subscribers can see how cars performed in our emergency handling and braking tests.

This free site tells you what your car will cost at the pump. If you're a ConsumerReports.org subscriber, you can get our real-world mpg info. See our fuel economy special section for more including most the fuel-efficient cars and SUVs.

CarFax.com
Autocheck.com
NICB.org
These sites can help unearth details about a car's history, including accidents, recalls, salvage titles, and more. Though they're not foolproof, they can help identify problem vehicles. Carfax charges $40 for one report, and AutoCheck starts at $30. You get a discount for ordering multiple reports. The National Insurance Crime Bureau offers less detailed reports free.
Bankrate.com
E-Loan.com
LendIngtree.com
Insurance.com
Many banks offer online loan calculators that make it easy to estimate monthly payments. Bankrate.com lets you compare rates from different lenders. Sites such as E-Loan.com and LendingTree.com give you quotes from lenders so that you can be preapproved for a loan. You can get an online quote from any auto insurer or enter your info at a site such as Bankrate.com or Insurance.com to get quotes. Walmart has started a similar service.
To get an idea of what a car will cost to maintain, this site can give you estimates on all kinds of services and repairs. Let's say you're looking at a 2012 Toyota Camry, and you know it hasn't had its 30,000-mile service. RepairPal gives you typical costs in your area for parts and labor, along with recommended shops. You can also access RepairPal information at ConsumerReports.org/carrepair.
Copyright © 2005-2014 Consumers Union of U.S., Inc. No reproduction, in whole or in part, without written permission. Consumer Reports has no relationship with any advertisers on this site.