Honda working on new convertible sports car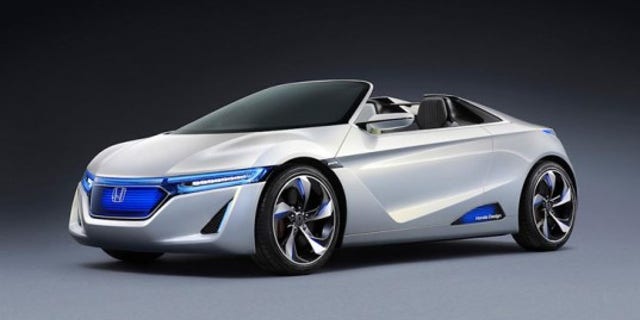 In a speech addressing his company's future plans, Honda CEO Takanobu Ito has confirmed development of a new open-top sports car. Ito said the new model will have a focus on "strong vehicles dynamics" and that it will go on sale in Japan in 2014.

There have been rumblings that Honda was planning a new sports car, including a report that a successor to the S2000 was being looked at. However, it is a comment made by Ito stating that the new sports car will be one of six new "mini-vehicle" models that are leading us to believe it will more likely be a production version of 2011's EV-STER concept.

At the launch of the EV-STER at the 2011 Tokyo Motor Show, Ito revealed that a small roadster with a similar design to the EV-STER could be launched in the near future, though instead of solely packing an all-electric drivetrain like the concept the production version would likely adopt a gasoline drivetrain as standard.

Ito pointed out during his latest speech that gasoline-powered vehicles remain the most widely used in the world, so development of internal combustion engines at Honda will continue.

The question now remains, will Honda revive the CRX badge for its new roadster?

Note, the new open-top sports car wasn't the only performance model Ito announced during his speech. He also revealed that a new-generation of the Civic Type R based on the European Civic hatchback would be developed.

The new car, which we've already seen prototypes of, will feature technologies developed by Honda from competing in the World Touring Car Championship this year. One of its design goals will be to be the fastest front-wheel drive vehicle around the Nürburgring. The current record stands at 8:07.97, which was set in 2011 by the Renault Megane RS Trophy.

Sales of the new Civic Type R in Europe should start sometime in 2015.