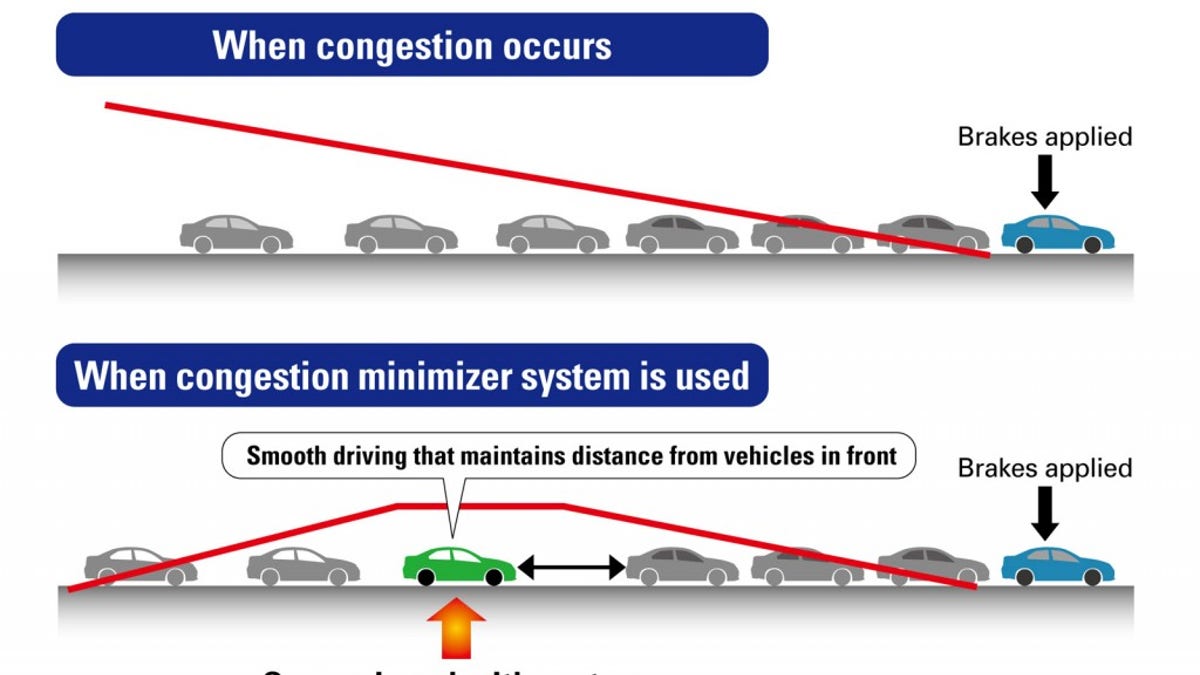 Anyone who's driven on a busy highway can attest that vehicles moving erratically and braking needlessly breaks up the smooth flow of traffic and leads to congestion.

Honda has also observed this phenomenon and claims to have pioneered a technology based on this principle that, rather than just helping to avoid traffic jams, aims to prevent them from occurring entirely.

The Japanese automaker claims that its new technology can detect the potential for a traffic jam and determine whether the driving pattern of a vehicle is likely to create one.

Working with researchers from the University of Tokyo, Honda conducted experimental testing of a system utilizing the technology on a primary vehicle and with several secondary vehicles trailing behind it.

The test results demonstrated that the system helped increase the average speed of the primary vehicle by approximately 23 percent and improved fuel efficiency of the secondary trailing vehicles by approximately 8 percent.

Rather than providing information to help the driver avoid existing congestion based on current traffic information, the system monitors the acceleration and deceleration patterns of the vehicle to determine whether the driver's driving pattern is likely to create traffic congestion. Based on this determination, the system provides the driver with appropriate information, including a color-coded display through the on-board terminal, to encourage smooth driving which will help alleviate the intensity of acceleration and deceleration by trailing vehicles, thereby helping to prevent or minimize the occurrence of vehicle congestion.

Moreover, the system is said to be even more affective when all the vehicles communicate with each other, which is similar to the SARTRE 'road train' initiative being tested in Europe though Honda's system still requires the driver to make adjustments to their driving pattern rather than rely on an autonomous system like with SARTRE.

With the goal to bring this technology to market, Honda will begin the first public-road testing of the technology in Italy and Indonesia in May and July of this year, respectively, to verify the effectiveness of the technology in minimizing vehicle congestion.