Honda Super Cub scooter granted 3D trademark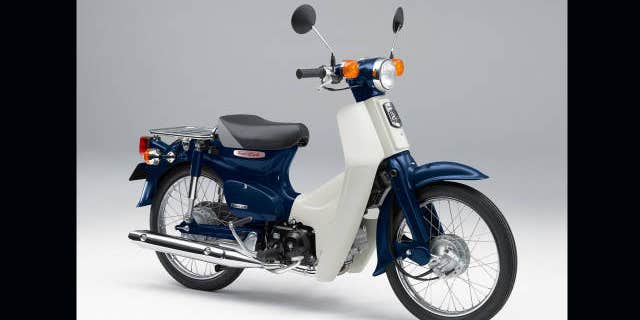 The Honda Super Cub has been immortalized by the Japan Patent Office.
Road & Track reports that the small, affordable scooter has received the first 3D trademark, or shape trademark, ever granted to an automaker in Japan.
The Super Cub has been in production for 56 years and is the all-time best-selling vehicle powered by an internal combustion engine, with over 60 million sold worldwide.
While it's been offered with a number of engines ranging from 49 cc to 109 cc, and its style modified since 1958, the basic form of the bike hasn't changed much at all.
It was sold in the US as the Passport until 1983.
So popular it's become in emerging markets that cheap knock-offs have been produced by many companies outside of Japan, something the trademark likely will do little to stop.
But while the Super Cub is the first Japanese vehicle to get this protection, it's not the only scooter.
In Italy, the Piaggo Vespa is also trademarked, as is the original Fiat 500, which is pretty much a four-wheel scooter, anyway.