Honda Ridgeline racer previews upcoming production pickup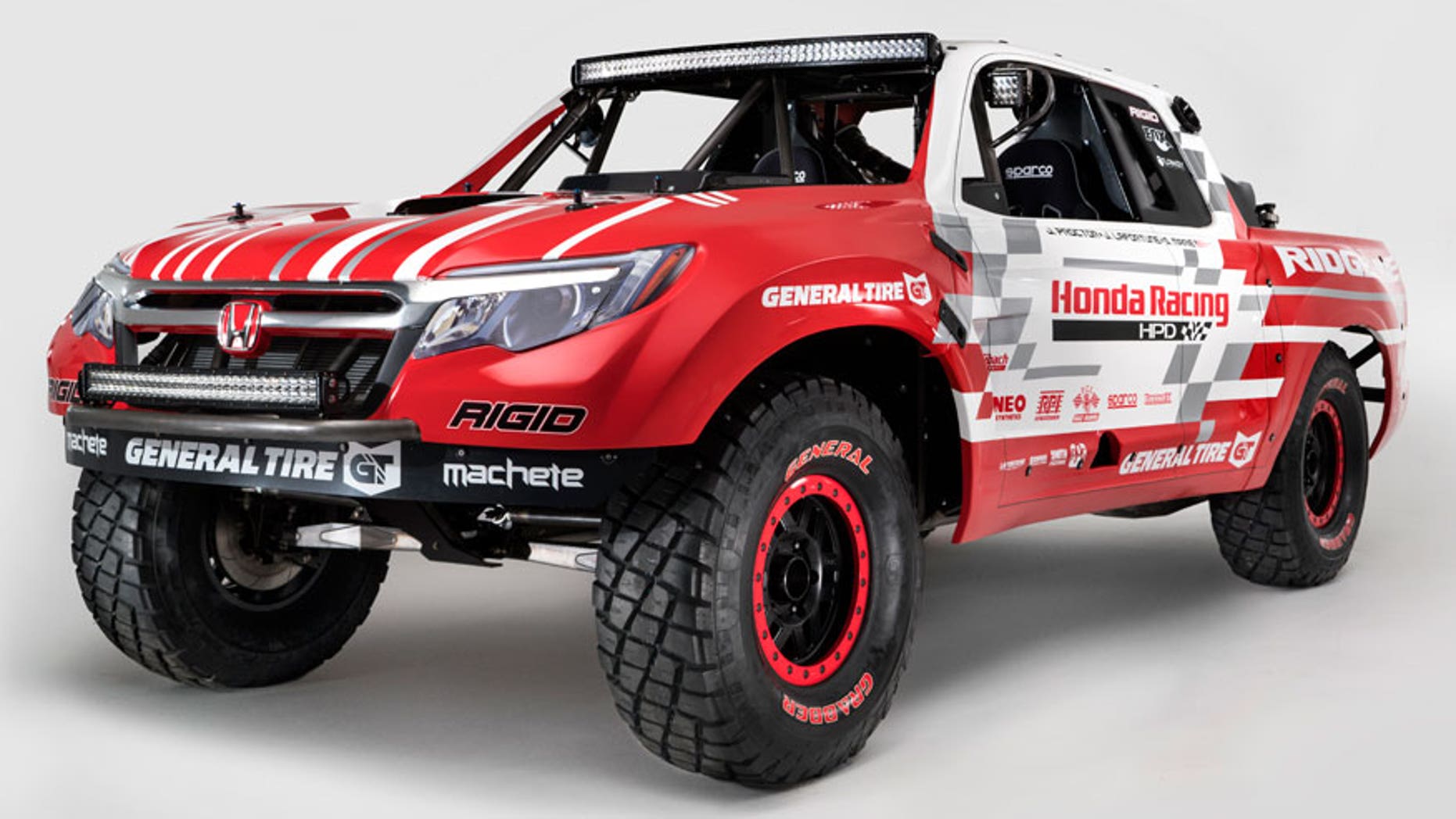 Honda is offering a sneak peek at the all-new 2017 Ridgeline pickup in the form of an off-road racing truck that it's entering in this month's SCORE Baja 1000.
The tube-frame monster is nothing like the Ridgeline that will go on sale early next year, but does share a few key elements with the production vehicle.
First, the composite bodywork is inspired by the yet to be revealed Ridgeline design. That includes a face similar to the one on the Honda Pilot -- on which it will likely be based – along with a conventional pickup profile instead of the controversial flying buttress featured on the first-generation Ridgeline.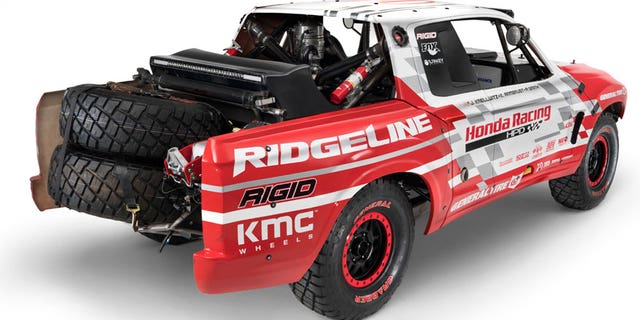 Its engine is based on the 3.5-liter V6 that will power the stock Ridgeline, sharing its block, heads and crankshaft, while adding twin-turbocharging and a competition ECU for a 550 hp output. Other than that, it's a pure unlimited class racing machine with a carbon fiber dashboard, LED light bars, long-travel suspension, and no windshield.
Honda sold the previous version of the Ridgeline from 2005-2014. It was popular early on, with over 50,000 units moved in 2006, but took a nosedive during the economic downturn a few years later and never recovered, with just over 13,000 finding homes in its last year.
Honda has higher hopes for the new model, however, with a recent surge in interest in the midsize pickup segment and truck sales strong across the board.
----------
Test Drive: 2016 Honda Pilot