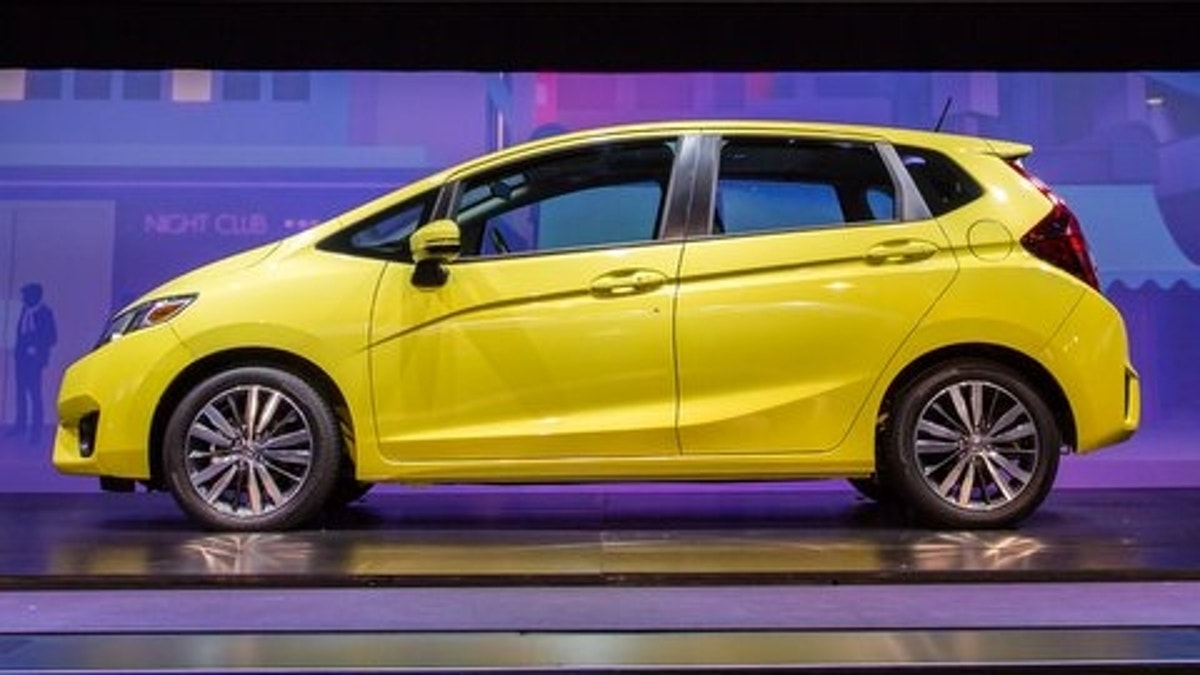 Detroit – Once the king of the subcompacts, Honda's Fit is getting a badly needed update.
The Fit fell behind in mini-car sales when Chevrolet, Ford and Hyundai entered the market during the past three years. It's still a nice car, but its gas mileage — 35 mpg on the highway — lags competitors and even some larger cars. And an outdated five-speed automatic transmission causes the engine to run fast on the freeway, making the car noisy.
Those problems should be cured with a new model to be unveiled Monday at the North American International Auto Show in Detroit.
Honda promises that the car will be faster, more efficient and more fun, with added interior space and better handling. "It's a subcompact with larger-than-life capabilities," John Mendel, vice president of U.S. sales for Honda, said in a statement.
Last year, Fit sales grew 7.5 percent to 52,944. But it was eclipsed by the far-newer Chevrolet Sonic (85,646), Ford Fiesta (71,073) and Hyundai Accent (60,458).
The Fit looks to reclaim the lead when the 2015 version hits showrooms in the spring.
Here are the highlights of the new Mexican-made mini car:
INSIDE: 4.9 cubic feet of added passenger space over the current model, including 4.8 inches of additional rear-seat legroom. Fit has 52.7 cubic feet of cargo space with the back seats folded down — enough for two golf sets of clubs. Standard Bluetooth and rear camera. Soft-touch materials in the interior. Leather-trimmed and heated seats available.
OUTSIDE: The new model is 1.6 inches shorter and slightly wider than the current one. The front and rear wheels are 1.2 inches farther apart for improved handling. Honda promises a sleek, modern design with a new grille and headlights. Larger tires. Rear reflectors and LED tail lights run along the hatch.
UNDER THE HOOD: New 1.5-liter, 130 horsepower four-cylinder engine. That's 13 horses more than the current model. A continuously variable automatic transmission will help the motor run at peak efficiency. There's also a six-speed manual transmission.
GAS MILEAGE: Honda claims class-leading fuel economy at 41 mpg on the highway, 33 in the city and 36 combined.
CHEERS: The new engine will rev lower at highway speeds to make the car quieter.
JEERS: New technology could drive up the price, which was not released. It also could take sales from Honda's compact Civic.