Honda claims lawn mower top speed record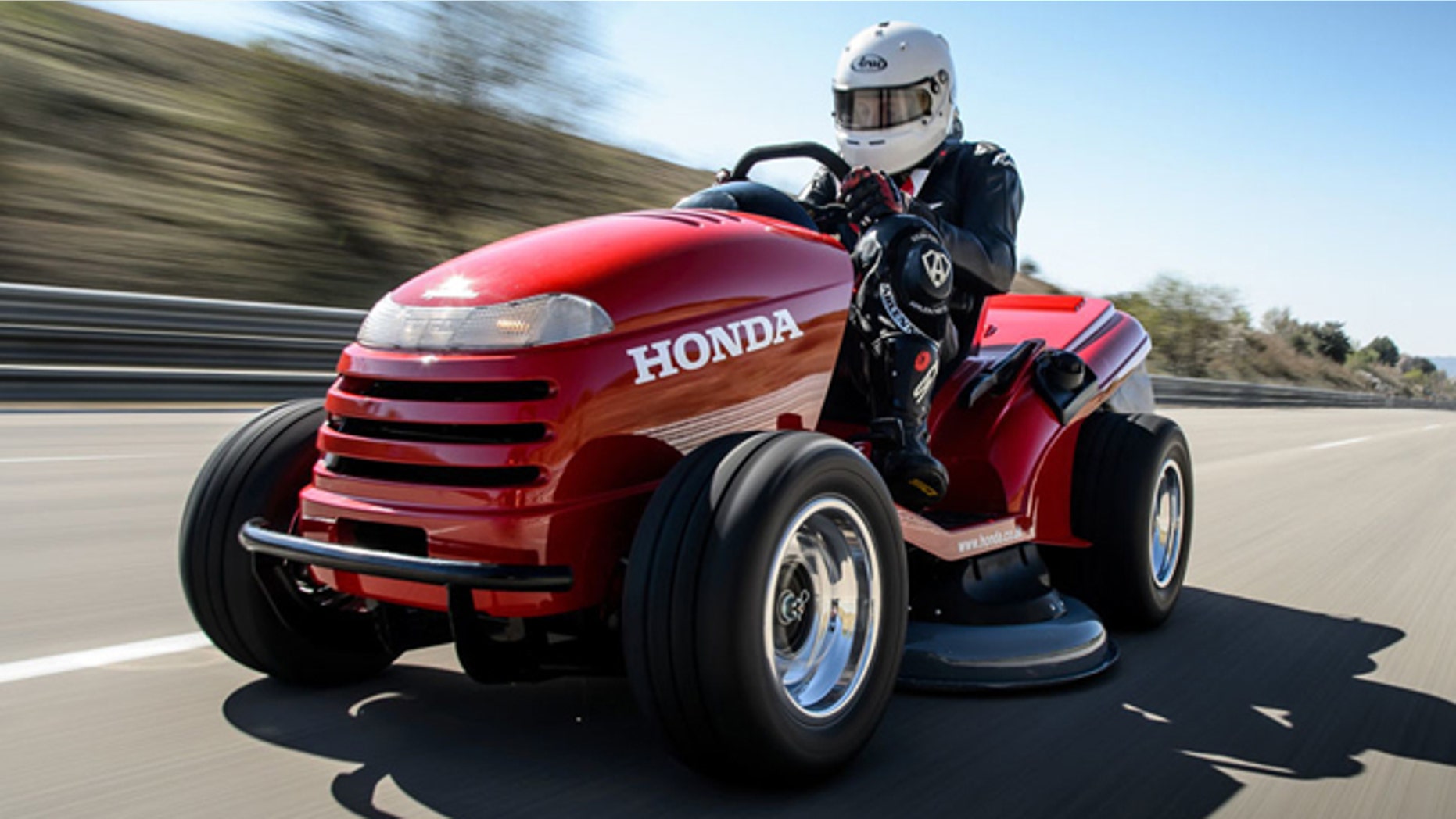 This sure beats pushing.
Honda's UK division has set a lawn mower top speed record at 116.57 mph.
Not with one of its showroom models, but a custom "Mean Mower" that's powered by the 1.0-liter engine from a Honda motorcycle that makes it nearly seven times more powerful than the factory machine it's based on.
It's also been fitted with a six-speed transmission, racing seat, high performance ATV tires, the steering rack from a Morris Minor automobile and a fiberglass cutting deck to reduce weight.
It cuts grass, but not quite as fast. The blade is now powered by electric motors that allow it to be used up to 15 mph – twice as fast as the consumer version of the mower.
Being a functional grass cutter was a requirement to qualify for the Guinness-recognized world record, which was achieved on tarmac at a test track in Spain. The bag, however, is just for show and houses the fuel tank.
Sadly for those stuck on weekend chore duty, the "Mean Mower" is not heading to production.
As for the previous record holder, Georgia's Bobby Cleveland, he tells FoxNews.com that he thinks what Honda did was great, but isn't terribly impressed.
His points out that his souped-up 96.53 mph Snapper used only real lawnmower parts and that he set his record at a power-reducing altitude of 4,000 feet on the low traction surface of the Bonneville Salt Flats, and he'd like to see Honda do the same.
"If I wanted to, I could put a motorcycle engine in my mower," he says. "but I feel really good about what I did."
And that's not all he did, on April 1st Cleveland jumped a different mower over 22 cars at the Charlotte Motor Speedway.
Sort of: