'Heroic' Fiat Chrysler executive Ralph Gilles rammed his Jeep into a burning SUV to save lives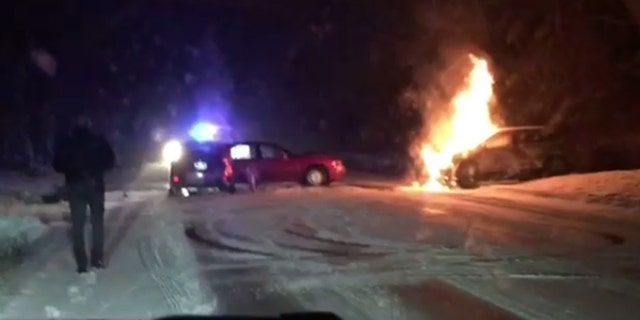 A Fiat Chrysler executive is being hailed as a hero after using his Jeep Wrangler to push a flaming wreck of an SUV away from a car that had passengers stuck inside.
The automaker's head of design, Ralph Gilles, and his wife Doris were driving home through Addison Township, Mich., on Feb 18 when they came across a two-car accident on a snowy road. According to the Oxford Leader, the driver of a Ford Edge had crossed the center and hit a Ford Fiesta with two people inside of it head-on.
Gilles got out of his Jeep and went to see if he could help while his wife called 911. The driver of the Edge was able to exit his vehicle, and Gilles and he tried to help the driver and passenger out of the Fiesta, but they were stuck inside.
Gilles then went to move his vehicle to the side of the road when a Buick sedan came along and hit the Fiesta, knocking it into the Edge, which caught fire.
Thinking quickly, Gilles drove his Jeep into the Edge and moved it away from the Fiesta before the flames could spread to it.
"I still have no idea where that (thought) came from," Gilles told the newspaper. "The only thing I can remember thinking (is) I've got a Jeep, it's got a bumper on it, I think I can do this. All I could think about were the two people still inside the other car."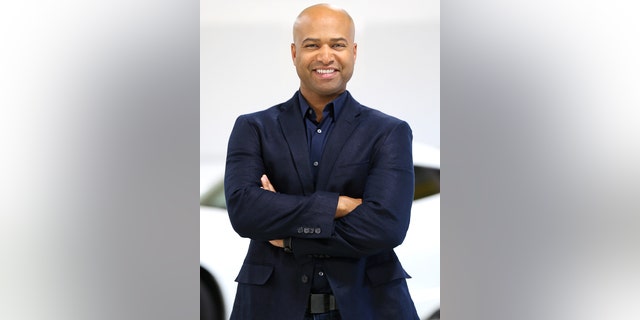 Emergency responders soon arrived on the scene, but it took 22 minutes for them to get the people out of the Fiesta. Unfortunately, the passenger, 57-year-old Misty Considine, died from her injuries the following morning.
INTERVIEW WITH RALPH GILLES AT THE 2018 DETROIT AUTO SHOW:
Addision Fire Chief Jerry Morawski praised Gilles' actions.
"That guy did a pretty heroic thing," Addison Fire Chief Jerry Morawski said after the incident. "I think the guy did a great job ... [If he hadn't taken action] it could have been worse."
A Fiat Chrysler statement issued to Fox News added that "we are proud that our employees set an example both inside and outside the company."
After news of the incident spread across automotive media this weekend, Gilles posted video from the scene on Instagram and took to Twitter to thank his well-wishers, adding that first responders are the "true daily heroes."
Police say the driver of the Edge, who they did not name, admitted to drinking and voluntarily submitted to a blood draw. He was taken into custody, but released as the investigation continues.