Hennessey Venom GT claims top speed record for USA at 270 mph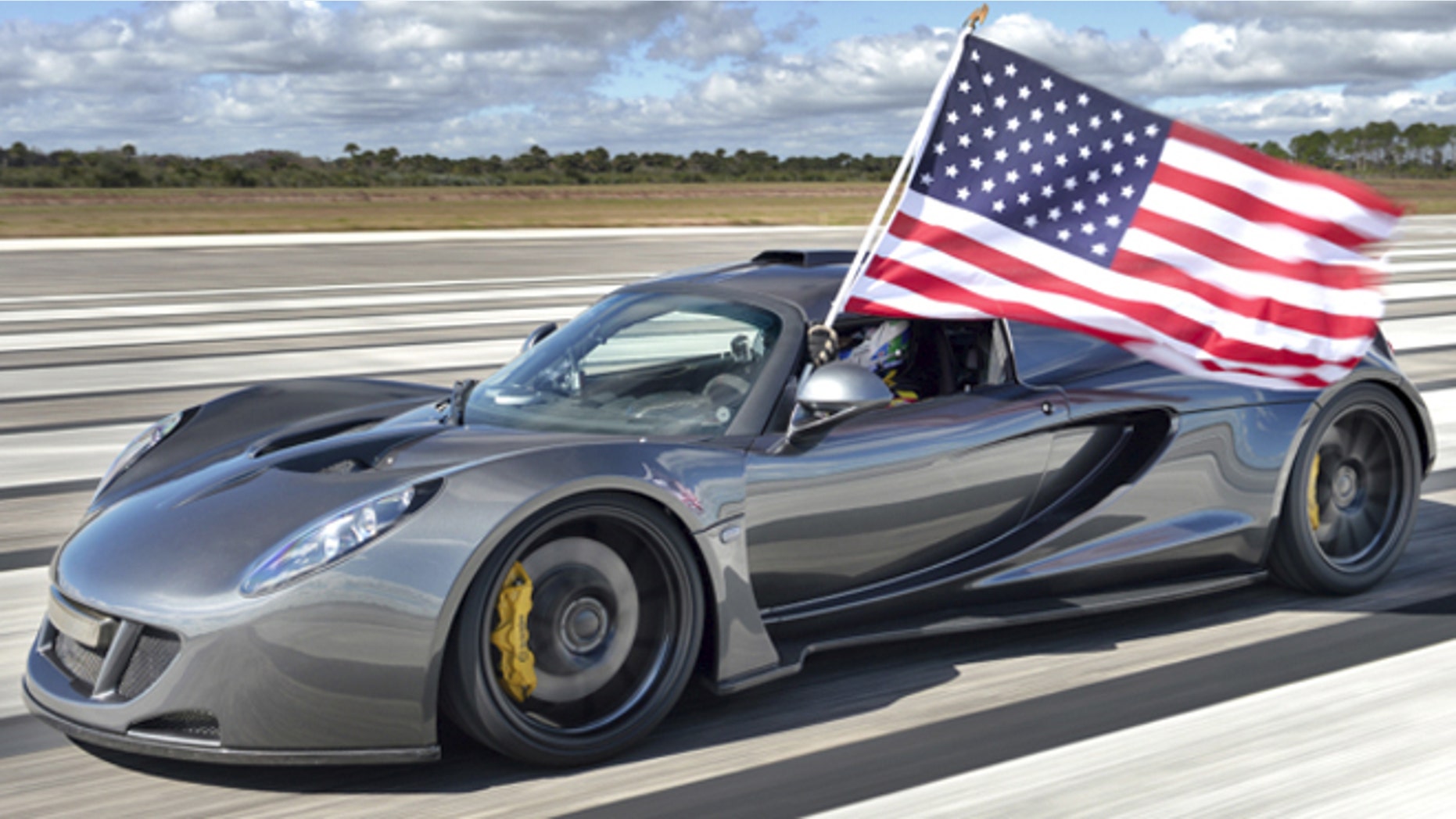 The Hennessey Performance Venom GT has claimed the title of "World's Fastest Production Car" for the United States, but not without some controversy.
This past Valentine's Day, racing driver/test engineer Brian Smith piloted the 1,244 hp supercar down the Kennedy Space Center's 3.2-mile Space Shuttle landing runway to a maximum velocity of 270.49 mph, and was still accelerating when he ran out of room and had to hit the brakes.
The touch-down speed of the Shuttle? Only around 225 mph.
The Venom's speed bested the previous mark of 267.86 mph set by the Bugatti Veyron Super Sport in 2010, although not everyone agrees it was a record-setting feat.
Bugatti's run was sanctioned by Guinness, which requires that cars be clocked over a flying kilometer in opposite directions then takes an average of the two speeds. There simply isn't enough pavement at Kennedy to do that sort of thing, and NASA wasn't able to authorize a second run, anyway.
In fact, possibly the only place on earth where it can be pulled off safely is a huge oval test track in Germany owned by Bugatti's parent company, Volkswagen. So, the fix is kind of in.
Nevertheless, fans of the Venom GT don't seem to be deterred.
All but four of the planned 29-unit run of $1.2 million cars have now been sold after a rush to buy them in the wake of the top speed run.
And don't think there are any hard feelings between Hennessey and Guinness.
The organization currently recognizes the Venom GT as the world's fastest accelerating car from 0-300 km/h – 186.4 mph -- which it can do in just 13.86 seconds.
When it comes to speed, there are still some things everyone can agree on.