Helmet cam shows the moment rally car rolls and bursts into flames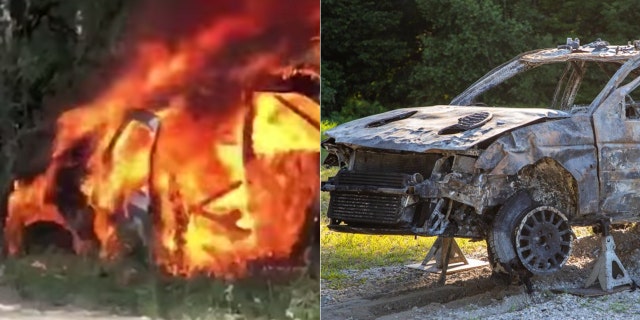 Talk about a hot hatchback.
Rally driver Ken Block had a close call last week when he flipped his classic Ford Escort RS Cosworth at the New England Forest Rally in Maine and it burst into flames.
Video from Block's helmet cam shows him struggling with the gear shifter as the transmission malfunctions, then hitting a rock and rolling off of the road. The engine compartment quickly catches fire as Block and his co-driver escape from the vehicle before it becomes fully engulfed in flames.
Block has now posted photos of the aftermath of the fire on social media that show the vintage car burned to a crisp.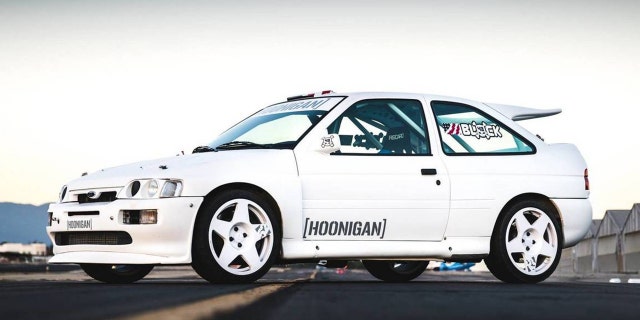 Block's Hoonigan team is known for their wild customs and built the 1991 Ford to compete against more modern cars in the American Rally Association series, taking third place with it in the Oregon Trail Rally earlier this year.