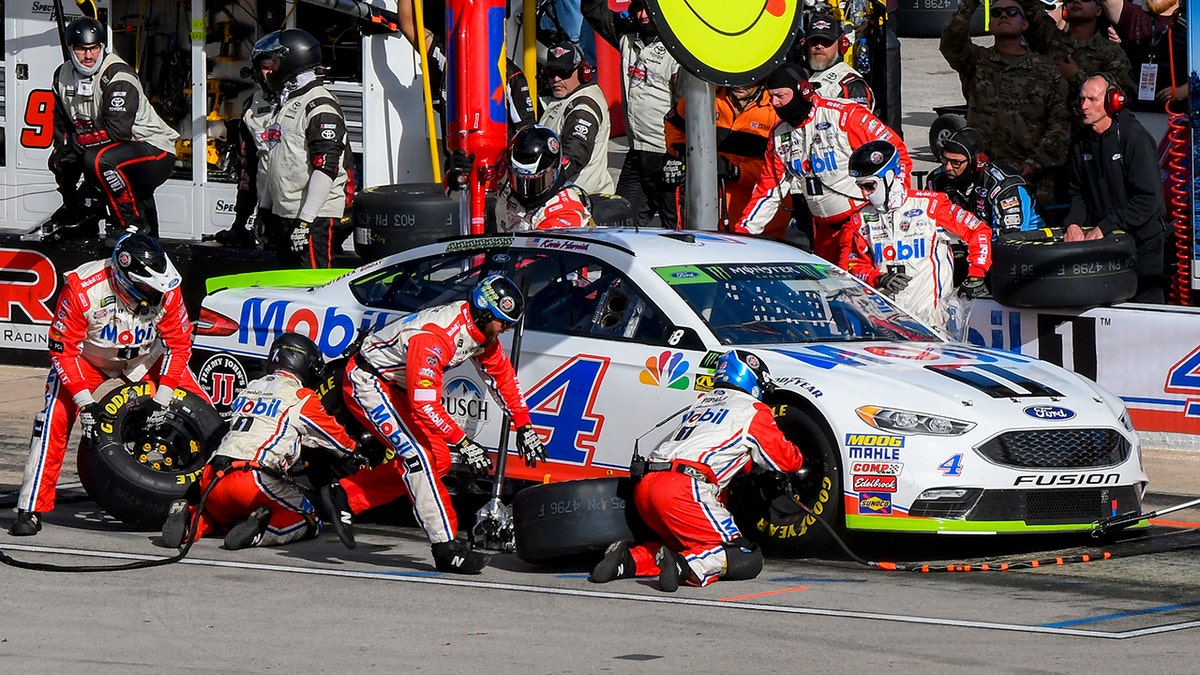 Kevin Harvick earned a shot at another NASCAR Cup championship, rocketing past polesitter Ryan Blaney in overtime Sunday to win at Texas.
Another late caution led to a third restart in the final 35 laps, each time with Harvick leading. Harvick led 177 of the 337 laps.
After taking the inside on the first two restarts, and briefly losing the lead after the second one, Harvick opted to start from outside for the green-white-checkered finish. By time they got to the backstretch, Harvick pushed his No. 4 Ford in front and raced to his eighth win of this season.
It is the second year in a row that Harvick, the 2014 Cup champion, won the fall race at Texas to get into the final four.
Harvick also won both stages at the 1 1/2-mile Texas track, the fourth time this season he did that and went on to win the race.
With Joey Logano and Harvick locked in after winning the past two races, the series goes to Phoenix next week with only two spots up for grabs for the championship run at Homestead in two weeks.
Kyle Busch, a seven-time winner this year, and defending Cup champion Martin Truex Jr. are among the other six title contenders. They are above the cut line, but Clint Boywer, Aric Almirola, Kurt Busch or Chase Elliott could advance with a win.