Harley-Davidson XG750R is the liquid-cooled future of flat track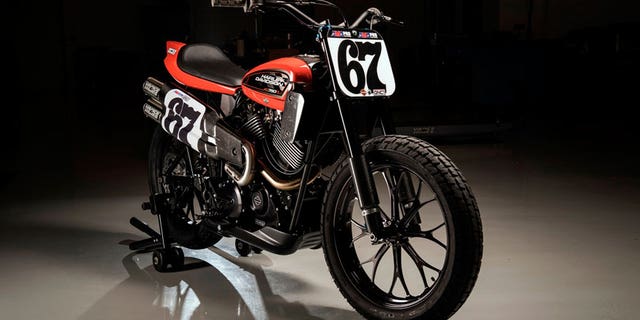 Harley-Davidson's newest bike is ready to go flat-out.
The XG750R is the company's first all-new flat track racing motorcycle in over four decades, and is making its debut at the AMA Pro event in Springfield, Ill., this Memorial Day weekend.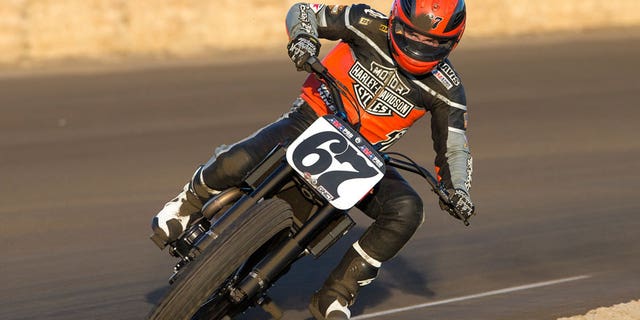 It's a great departure from the venerable XF750R, switching from an air-cooled pushrod engine to a fuel-injected, water-cooled four-valve overhead cam 750cc V-twin based on the one from the production Street 750. Vance & Hines modified the engine for competition, adding a dual throttle body for sharper response along with other upgrades, and built a new frame and swingarm to go with it.
The XG750R has already been raced twice incognito, but will take the green flag in Springfield with its official name and 18-year-old rider Davis Fisher on it. Fisher will race the bike during its development phase before the Harley-Davidson factory team's senior rider, Brad Baker, makes the switch. For now, the engine and motorcycle will be exclusive to the Harley-Davidson team.
Flat track is now a part of ESPN's X-Games and is attracting a younger audience than Harley Davidson's traditional base. Company spokeswoman Jen Hoyer says they're largely from the same demographic interested in the Street 750, so tying the two together makes perfect marketing sense.
----------
Coolest motorcycle ever?