Hagerty's hottest collector cars under $25,000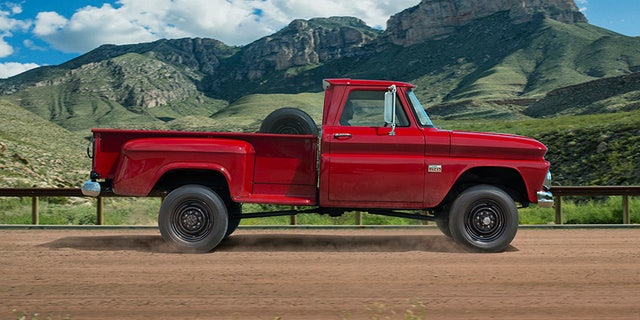 The hottest collector car under $25,000 is a truck that you can buy for half that amount.
According to the latest Hagerty Vehicle Rating, which tracks classic car values and rates them on a scale of 0 to 100 depending on how they are performing relative to an average of 50, the 1960-66 Chevrolet C/K pickup is a 98. Decent ones can be picked up for $12,132, which is around twice what they were worth just three years ago.
CLASSIC CAR LATEST: AN INFAMOUS MERCEDES-BENZ USED BY ADOLF HITLERTO BE AUCTIONED IN ARIZONA
Trucks in general are performing well, with the 1948-1968 Dodge Power Wagon tying the Chevy at 98, but with a higher buy-in of $15,743. Newer 1973-1987 C/Ks are also strong, with a rating of 97 and an average price of just $8,246.
With the pending return of the Ford Bronco nameplate, 1966-1977 models also score a 97, but at prices that have already risen to $21,318 in recent years. If sports cars are more your thing, the 1992-2002 Mazda RX-7 has found its footing in recent years with that same rating and average transaction price of $11,000.
You can click here for the full list of the 9 hottest collector cars under $25G.