Google Maps' new night mode for iOS means no more blinding light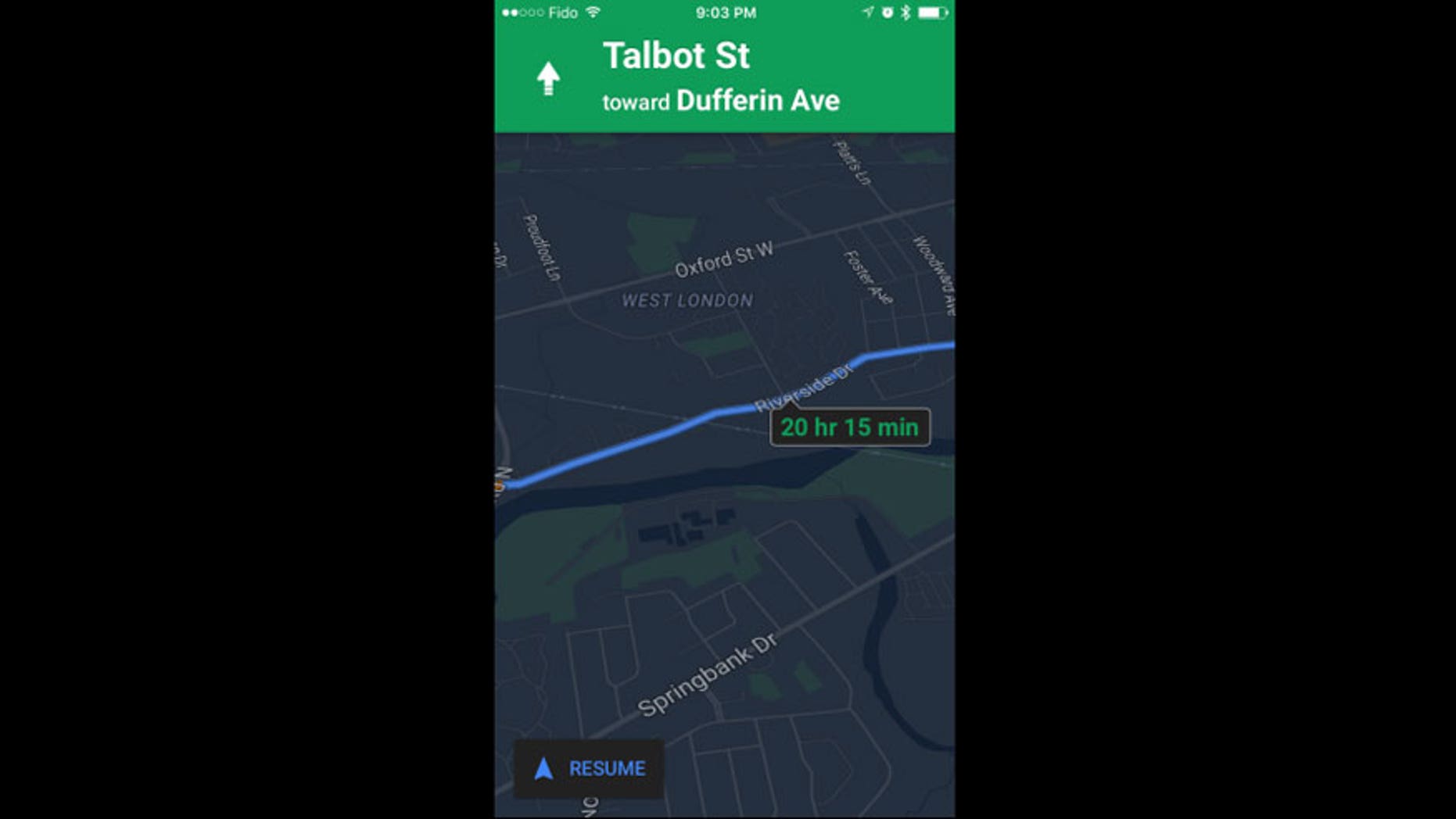 Whether you're driving along at night using Google Maps as your sat nav or strolling the street of an evening using the app to reach your destination, it's never any fun having yourself illuminated like a spotlit prisoner escapee in an old WWII flick.
Maps' developers have finally gotten around to addressing the issue for iOS users, rolling out an update for the free app that includes a new "night mode" for easier navigation after the sun goes down.
Connecting with your smartphone's clock, the new feature cranks up automatically whenever you're in navigation mode at night (no, it won't change if you're in a dark place in the day), presenting the user with an easier-on-the-eyes color scheme that means you'll no longer have to squint when checking for your next turn.
Night mode, which has been a part of Android's Google Maps for some time, should make the iOS version a whole lot more comfortable to use in the evenings, and a whole lot safer, too, for lost drivers who can't resist glancing at the app while behind the wheel.
Other new features included in the latest iOS Maps update include the ability to label places to have them show on your map as well as in search suggestions. In addition, it's now possible to edit captions of photos that you've uploaded to Google's popular mapping tool.
The update is available now via the iTunes store or via Updates in the App Store app on your iDevice.