GM's next-generation SUVs hit the road incognito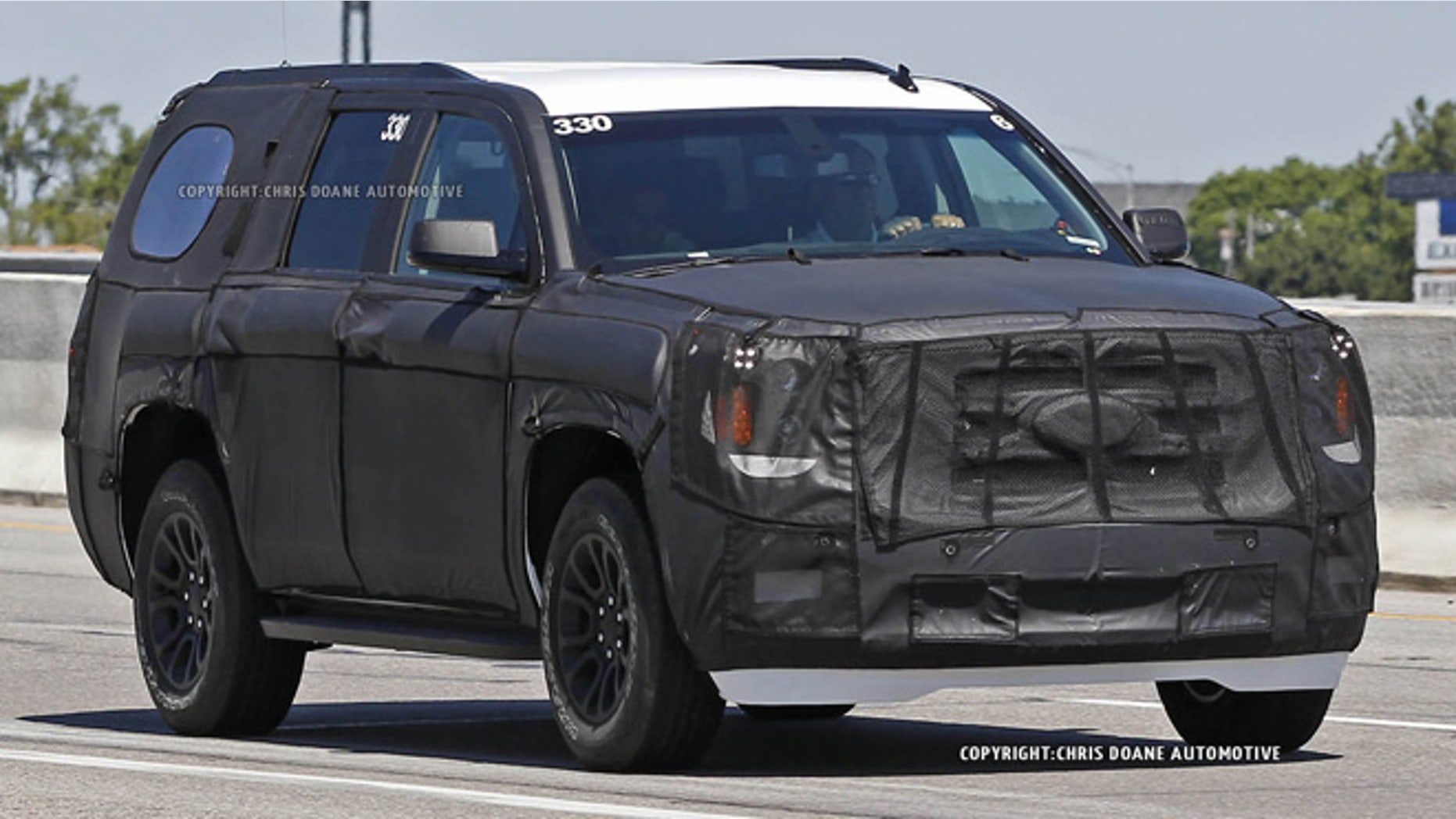 Is General Motors set to build the next generation of Ford's SUVs?
Not likely, but camouflaged prototypes of GM's next generation of full-size sport utilities disguised to look like Fords have recently been spotted out and about.
If you can ignore the phony oval badge on the grille, the distinctive lighting arrangements and rooflines of the 2015 Chevy Tahoe, Chevy Suburban, GMC Yukon and Cadillac Escalade, with its multitude of LEDs become quite clear.
The trucks are built on modified versions of GM's recently introduced full-size pickups -- the Chevrolet Silverado and GMC Sierra -- and appear to retain their solid rear axles, rather than switching to an independent suspension like some competitors have.
When production begins early next year, engine choices should also mirror those of the pickups and include a 4.3-liter V6, a 355 hp 5.3-liter V8 that GM just claimed the eight-cylinder pickup fuel efficiency title with at 23 mpg highway, and the top of the line 6.2-liter V8.
With the pickups going on sale this spring or summer, expect the SUVs to make their official debut closer to the end of the year or at next January's Detroit Auto Show.