GMC may build Jeep Wrangler-fighting off-road SUV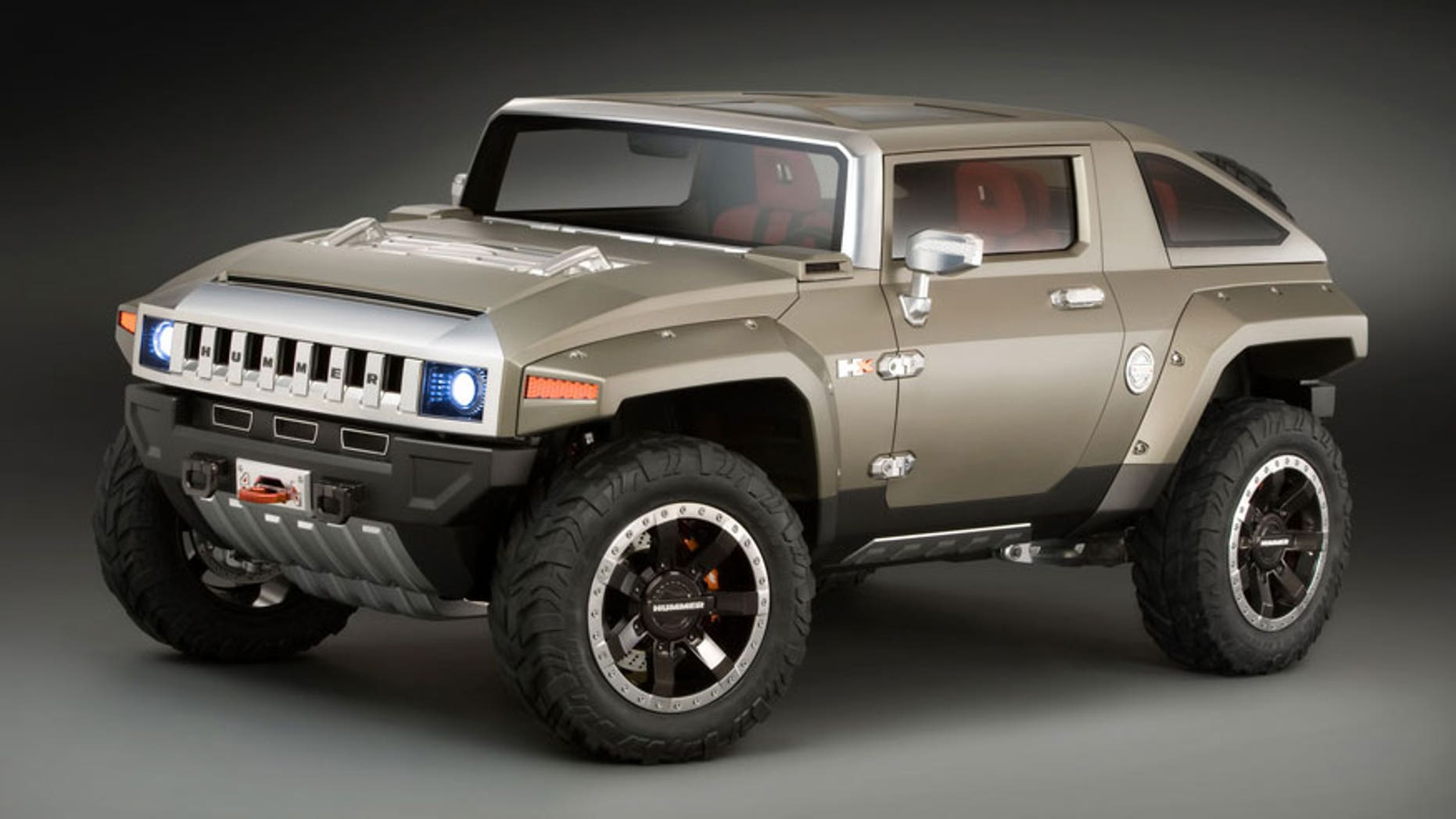 Hummer could be making a comeback. In spirit, at least.
The Wall Street Journal reports that General Motors is seriously considering adding a Jeep Wrangler-fighting SUV to its GMC lineup.
The automaker has reportedly discussed the idea with dealers, telling them that such a vehicle would offer the kind of style and off-road capabilities that were hallmarks of the military-inspired Hummer brand.
The company left one such vehicle on the table when it discontinued Hummer six years ago. The 2008 HX Concept was a two-door 4x4 with a removable roof that looked like a Wrangler on steroids and was pretty much a shoe-in for production as the H4, had Hummer survived.
Meanwhile, Jeep moved 175,328 Wranglers last year and Ford says its high performance F-150 SVT Raptor outsold the entire Nissan Titan pickup lineup in 2014, both suggesting that there's a strong demand for this type of vehicle.
"The idea is being kicked around real hard," one person familiar with the GMC plan told the Wall Street Journal.
However, General Motors may not be waiting around for an all-new model to enter the segment. At the Los Angeles Auto Show last November, Chevrolet unveiled the Colorado ZR2 Concept; a jacked-up, diesel-powered midsize pickup that looked ready for the showroom and was created to gauge the public's interest," and there was plenty of it.
----------
Test Drive: 2015 GMC Canyon