GMC Canyon replacement confirmed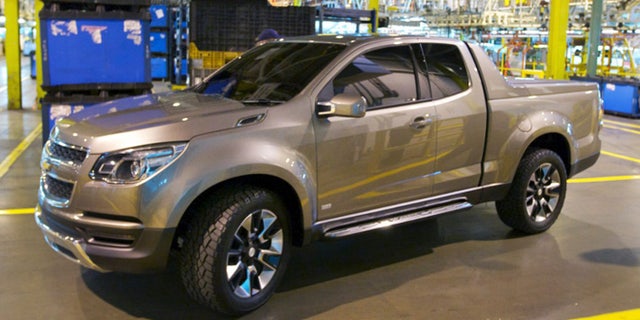 Production of the current GMC Canyon (pictured) and its Chevy sibling, the Colorado, ended earlier this summer with the closure of the General Motors plant in Shreveport, Louisiana. But that's not the end of the line for the GMC Canyon, which was just confirmed for an all-new generation during a Buick-GMC conference call with the media.

Confirming the all-new version of GMC's mid-size pickup, Tony DiSalle, vice president of marketing for Buick/GMC, said the new truck would be coming "in the future," but refused to go into more specifics about the time line or vehicle details for "competitive reasons."
Read: GM plots revenge of the midsize truck
DiSalle added, "While we continue to make strong progress in fuel economy gains on our full-size trucks, we know that there is a group of customers who want the functionality of a truck but may not need full-size pickup. We believe that introducing a new, agile and efficient mid-size Canyon will meet the needs of many pickup buyers."

While the lack of details may disappoint Canyon fans--or anyone looking for a new mid-size truck in the near term--we do know the Canyon will be built at GM's Wentzville, Missouri plant, alongside the next-generation Chevy Colorado.
Read: World's 'longest' pickup truck?
We can, however, deduce that it will be more than a year before we see a new Canyon. How do we come to this conclusion? From Buick/GMC's plans for nine new models over the next twelve months--a list which includes the Buick Enclave, Buick Regal, Buick LaCrosse, Buick Encore, GMC Yukon, GMC Sierra HD, GMC Sierra, GMC Acadia, and GMC Yukon XL--but not the Canyon.

That would likely put the launch of the new Canyon into the late 2013 or 2014 calendar years, once the Wentzville plant has come up to production status for the new mid-size trucks.